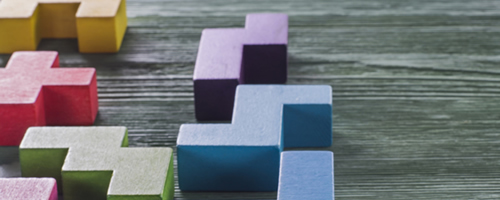 Copyright
As part of Georgetown University, this site follows the university's established policies on copyright, disclaimers, and terms of use. The following policies have been adapted with permission from the university's website.
Content
The website is designed and maintained by the National Center for Education in Maternal and Child Health (NCEMCH). Staff adds content to and maintain the functionality of the site. Please contact us should you have questions about the information contained in the site.
Content and Links Disclaimer
Information presented by this site is not intended to replace health care guidance offered by a physician or other health professional. NCEMCH and Georgetown University do not assume responsibility for omissions or inaccuracies in information included in this site, nor liable for damages or any consequences resulting from the use of this information.
Information included in this site has undergone review to ensure accuracy and currency. However, since standards in the field change rapidly, some of the information may be out of date. Users are advised to consult other sources to confirm information included in this site.
MCH Navigator's website contains links to other independently run websites outside of this website's domain. Links to external websites and/or non-Georgetown University information provided on NCEMCH pages are being provided as a convenience and for informational purposes only. NCEMCH and Georgetown University bear no responsibility for the accuracy, legality or content, or privacy practices of the external site or for that of subsequent links. Contact the external site for answers to questions regarding its content.
Copyright Information
The materials and information contained on this website are copyrighted and protected by Georgetown University's copyright policies, unless otherwise stated. If you would like to report a copyright infringement on any NCEMCH website, please contact us or Georgetown University's DMCA agent.
Copyright Permission
To adapt or reproduce information our materials, you must submit an official request in writing on your organization's official letterhead. Send requests to:
Copyright Officer
National Center for Maternal and Child Health
Georgetown University
Box 571272
Washington, DC 20057-1272
Privacy of Usage Data
NCEMCH follows the Privacy Policy set forth by Georgetown University. Any information that is collected through the website is kept strictly confidential. NEMCH does not sell or share e-mail addresses of individuals who have used the site. If you have questions or concerns about privacy, please contact us.
Information Automatically Collected and Stored
When you browse through any website, certain personal information about you can be collected. We automatically collect and temporarily store the following information about your visit:
The name of the domain you use to access the Internet (for example, aol.com, if you are using an America Online account, or stanford.edu, if you are connecting from Stanford University's domain);
the date and time of your visit;
the pages you visited; and
the address of the website you came from when you came to visit.
We use this information for statistical purposes and to help us make our site more useful to visitors. Unless it is specifically stated otherwise, no additional information will be collected about you.
Intrusion Detection
For site security purposes and to ensure that this service remains available to all users, we employ software programs to monitor traffic to identify unauthorized attempts to upload or change information or otherwise cause damage. In the event of authorized law enforcement investigations, and pursuant to any required legal process, information from these sources may be used to help identify an individual.
Reporting Website and Other Technical Problems
To report technical problems with this website, please e-mail the Webmaster.