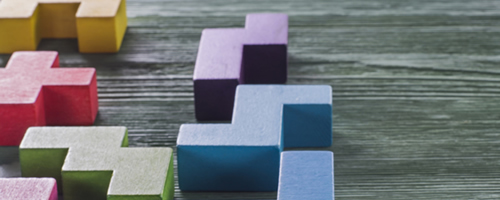 Accelerate with Evidence
The first component of the MCH Evidence Center
conceptual model
requires us to
accelerate strategies with evidence
to ensure that they are
meaningful
and have the greatest potential to affect desired change. The strongest strategies rely on research that is unbiased, relevant to public health, and rooted in science, experience, and policy. They should show results that are statistically significant and lead to decisions that bring about change. Use this page to access specific approaches and tools that the Evidence Center uses to identify and adapt evidence-based/informed strategies through our
Ready, Set, Go
approach.
1. READY: Understand evidence through these introductory resources.
Video. Start here to learn about specific sources of evidence to use in developing strategies based on what works.
Resources. Dig deeper into where the MCH evidence base comes from and access our National Performance Measure (NPM) toolkits.
Summary: Understanding What Works
Overview of Evidence. The evidence base includes peer-reviewed findings, promising practices, and other state ESMs currently in use. Evidence-based/informed programs should be:
Agreed upon by expert consensus.
Based in science.
Clearly reflect actual experience.
Developed with the potential to influence policy.
Expressly address the needs of your community.
You can read more about how the MCH Evidence Center uses the Continuum Methodology to rate evidence (access information through the "Rating the Evidence" link).
Implementation Science: Adapting What Works
The need to base MCH programs on evidence-based/informed practices is well understood. The literature reinforces what we know: " Translation of evidence-based research to address macro-level issues [is] paramount to moving the field of MCH forward."1 Comments from recent applicants to the AMCHP Leadership Lab further illustrates this need:
"Implementing the transformation of my state's MCH Block Grant will require strategic planning and an increased focus on and understanding of program evaluation and evidence-based strategies and creative thinking in how to apply these to long-standing and new partnerships with families, consumers and other stakeholders."
To accomplish this, the MCH Evidence Center utilizes implementation science to provide the public health workforce with a framework to translate evidence-based/informed practices into programs and policies that impact health outcomes. Implementation science "focuses on translation of interventions into practice and policy."2
In other words, MCH professionals need more than just access to research findings. With the dramatic increase in information currently available on the Internet, MCH professionals face information overload on a scale never before experienced. Title V professionals must sift through mountains of material to find what is useful, evidence-based/informed, and current. The ever-expanding evidence base is a growing issue that requires an implementation science-oriented response.3
This project provides practical tools to help Title V MCH programs translate academic evidence into actionable, results-oriented strategies that can become the foundation for State Action Plans.
To facilitate implementation science, the program offers:
---
References
1-2 Kroelinger CD, Rankin KM, Chambers, DA et al. 2104. Using the principles of complex systems thinking and implementation science to enhance maternal and child health program planning and delivery. Maternal and Child Health Journal 18(7):1560–1564.
3 Jacobs JA, Jones E, et al. Tools for Implementing an Evidence-Based Approach in Public Health Practice. Preventing Chronic Disease 9:110324.
NPM Evidence Toolkits: Digging Deeper
Use the links below to access tools on effective evidence-based/informed strategies for each National Performance Measure (NPM). Materials range from Evidence Briefs, detailed Evidence Analysis Reports, NPM Title V Transformation Tools developed by the MCH Navigator with the National MCH Workforce Development Center, and evidence webinars.
2. SET: Build programs with examples from the evidence base and the field.
Find evidence-based/informed strategies through the MCHbest database, promising practices through AMCHP's Innovation Hub, and field-generated resources from the MCH Digital Library.
Evidence-Based/Informed Strategies: Consult the MCHbest Database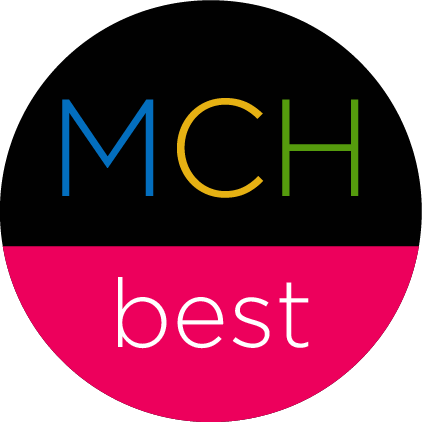 Access the MCHbest database: the Bank of Evidence-linked Strategies and Tools. The database aggregates sample evidence-based/informed ("evidence-linked") strategies that can be used as-is or adapted to develop Evidence-based or informed Strategy Measures (ESMs) for each of the MCH National Performance Measures (NPMs). Use the database along with the ESM Development Guide to work through the entire ESM process.
You can also access the full MCHbest database for advanced searches.
Promising Practices: Learn from AMCHP's Innovation Hub
You can access strategies from AMCHP's Innovation Hub that have shown promise in advancing your NPM below. While these strategies may not completely align with your current activities, they can be used to help guide further development and measurement of your ESM. Read more about Innovation Hub's Best Practice Categories and Criteria.
You can also access the
full database
for advanced searches.
MCH Library Databases: Access the Evidence Base Directly
Search the MCH Library databases on your own to find resources that can be used as models for adjusting current or developing new ESMs:
3. GO: Ensure strategies are effective and address the needs of all populations.
Tips: Review how to strengthen strategies to be meaningful, measurable, and moveable.
Ensuring Effectiveness: Adopting or adapting strategies to meet the needs of your populations
Need more help? Request technical assistance (TA).
We are eager to talk with you further about your ESMs. We provide TA that is customized to your needs and the time you have.
Addressing complex, systems-based issues is strengthened by a team approach. We collaborate with Evidence-Based Decision Making team of the National MCH Workforce Development Center to identify, develop, measure, and improve your ESMs.
We also collaborate with the Association of Maternal and Child Health Programs (AMCHP) to ensure that you have access to promising practices and tools from other Title V programs across the country. Finally, we coordinate with a wide array of MCHB-funded topical TA centers to make sure you have access to cutting-edge knowledge and resources from the experts.
SMARTIE TA: An Equity-Centric Approach to Our Work
How To Request TA: Three Easy Ways
This project is supported by the Health Resources and Services Administration (HRSA) of the U.S. Department of Health and Human Services (HHS) under grant number U02MC31613, MCH Advanced Education Policy, $3.5 M. This information or content and conclusions are those of the author and should not be construed as the official position or policy of, nor should any endorsements be inferred by HRSA, HHS or the U.S. Government.