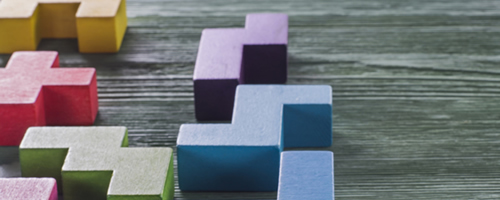 Implementation Science
The need to base MCH programs on evidence-based/informed practices is well understood. The literature reinforces what we know: " Translation of evidence-based research to address macro-level issues [is] paramount to moving the field of MCH forward."1 Comments from recent applicants to the AMCHP Leadership Lab further illustrates this need:
"Implementing the transformation of my state's MCH Block Grant will require strategic planning and an increased focus on and understanding of program evaluation and evidence-based strategies and creative thinking in how to apply these to long-standing and new partnerships with families, consumers and other stakeholders."
To accomplish this, the Strengthen the Evidence project utilizes implementation science to provide the MCH workforce with a framework to translate evidence-based/informed practices into programs and policies that impact health outcomes. Implementation science "focuses on translation of interventions into practice and policy."2
In other words, MCH professionals need more than just access to research findings. With the dramatic increase in information currently available on the Internet, MCH professionals face information overload on a scale never before experienced. Title V professionals must sift through mountains of material to find what is useful, evidence-based/informed, and current. The ever-expanding evidence base is a growing issue that requires an implementation science-oriented response.3
This project provides practical tools to help Title V MCH programs translate academic evidence into actionable, results-oriented strategies that can become the foundation for State Action Plans.
To facilitate implementation science, the program offers:
---
References
1-2 Kroelinger CD, Rankin KM, Chambers, DA et al. 2104. Using the principles of complex systems thinking and implementation science to enhance maternal and child health program planning and delivery. Maternal and Child Health Journal 18(7):1560–1564.
3 Jacobs JA, Jones E, et al. Tools for Implementing an Evidence-Based Approach in Public Health Practice. Preventing Chronic Disease 9:110324.