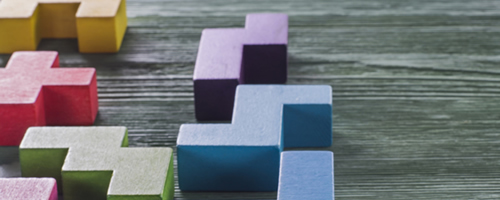 News
Thanks for checking out our news section. Check back often as we add new material.
News
NPM 7: Smoking Reports and Briefs
NPM 14: Smoking Reports and Briefs
Population and Performance Tools:
Check out our Evidence Report and Evidence Brief for NPM 11: Medical Home. And take a look at our corresponding implementation resources in our Medical Home Evidence Toolkit.
Access our report: ESM Review & Resources: National Summary. This report serves as a conversation starter as we learn how to strengthen our strategies, work with the Evidence Center, and look toward the next iteration of block grant applications and work. This review provides ideas on how to develop ESMs that are achievable and measurable; it is not meant to be prescriptive. We hope that you familiarize yourself with the frameworks presented in this document, think of how you might incorporate its findings and resources into your work, and formulate questions to ask us and the Evidence Center team.
Are Your ESMs Strong?This factsheet presents 3 resources: - the SiLVeR test, the Public Square Test, and ESM-writing tips.
Evidence Resources for Each NPM Topic Area. This factsheet provides information on the NPM Toolkits that include background information, reports, transformation resources, and sample strategies as well as information on the MCH Digital Library.
Results Based Accountability (RBA) Tip Sheet. Check out this quick "cheat sheet" to learn about how RBA relates to ESMs and for tips on writing effective measures.
New Evidence Analysis Briefs and Reports. Check out the latest reports developed by the Women's and Children's Health Policy Center at Johns Hopkins University:
Wondering about our logo? Read here about what it means.
Read NCEMCH's announcement about the next evolution of Strengthen the Evidence for MCH Programs at Georgetown University.
Conferences and Presentations
The MCH Evidence Center presented at the 2019 CityMatCH conference, September 23, 2019. Thanks to everyone who visited our exhibit booth and who attended our presentation. You can download a copy of our slides here.
We also participated in the 2018 MCH Federal/State Partnership Meeting, October 15-18, 2018 in Crystal City, Virginia. Access meeting resources here: We debuted the ESM Review & Resources: National Summary, conducted a 3-hour skills-bulding session on Results Based Accountability, spoke at the general session for evidence and implementation, and facilitated eight, domain-specific breakout sessions to engage states and jurisdictions in peer-to-peer discussions.
We exhibited at the 2018 CityMatCH Leadership and MCH Epidemiology Conference, "Partnering with Purpose," September 12-14, 2018 in Portland, Oregon. Thank you for coming out to see our new materials.
Staff were happy to share initial news of the new, technical-assistance focused release of the program at the 2018 Association of Maternal and Child Health Programs (AMCHP) Conference, "Staying Focused: The Enduring Commitment of MCH to Families and Outcomes," in February, 2018. Please take a moment to download our initial postcard and share with colleagues who may need our resources or services.