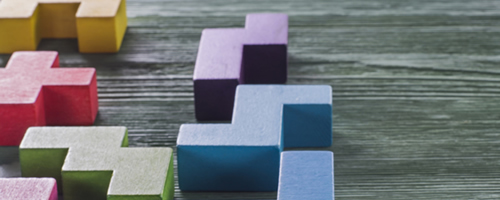 Work Together with Equity Tools
The third component of the MCH Evidence Center conceptual model calls us to work together to ensure that programs are moveable within the realities of Title V programs and lead to health equity for all people. This strengths-based approach draws on implementation tools designed for MCH populations. Use this page to access specific approaches and tools that the Evidence Center uses to advance health equity and address social determinants of health (SDOH) through our Ready, Set, Go approach.
1. READY: Learn the basics to address health equity and SDOH.
Video. Start here to learn about specific tools and approaches used by Title V agencies.
Resources to Accompany Video. Access the following resources referenced in the video:
Trainings. The MCH Navigator, the National MCH Workforce Development Center, and the MCH Digital Library have aggregated learning opportunities that conceptualize health equity and SDOH and provide actionable steps to integrate into Title V programs.
Strategies for Promoting Health Equity in Your State: Ten Steps and Examples from the MCH Workforce Development Center
Strategies for Promoting Health Equity in Your State. A commonly asked question across states is "What strategic steps can we take to advance health equity at our health department?" In response to this need in the field the MCH Navigator in collaboration with the National MCH Workforce Development Center (WDC) created this learning opportunity to assist MCH professionals in answering that question. Originally several presentations focused on health equity conducted by the WDC, we have separated them into multiple sections for easier access and the ability for learners to quickly locate specific sections of interest. This resource is formatted to include the following "Health Equity Strategies" section: an introduction and 10 individual strategies to achieve health equity.
In addition, the WDC has developed a portal on health equity. Goal Two of MCHB's Division of MCH Workforce Development focuses on Diversity and Health Equity - Prepare and empower MCH leaders from diverse communities to promote health equity, wellness, and reduce disparities in health and health care. This includes: (1) recruitment and retention of faculty, trainees and program staff from racial and ethnically diverse and underserved backgrounds; (2) training awareness of disparities and inequities through curricula, research, learning, practice and service environments; and (3) integration of cultural and linguistic competence in all aspects of training, learning, practice and service. The Center includes a focus on health equity in all of its work and resources. The following are some online resources to guide your work to include health equity into your daily work.
Diversity and Health Equity Learning Spotlight: Through the Lens of the MCH Leadership Competencies
Diversity and Health Equity Learning Spotlight. Issues focused on diversity and health equity are woven into the MCH Leadership competencies, which form the structure of the trainings collected in this resource. These approaches augment the HHS Action Plan to Reduce Racial and Ethnic Health Disparities, which promotes integrated approaches, evidence-based programs, and best practices to reduce these disparities in the context of Healthy People 2030 and other national initiatives to improve health equity.
MCH Digital Library Resources: A Repository of Online Resources for Professionals and Families
Racial and Ethnic Disparities in Health Knowledge Path. This professional resource guide directs readers to a selection of current, high-quality resources about preventing, identifying, and eliminating racial and ethnic disparities in health. Health professionals, program administrators, policymakers, and researchers can use this professional resource guide to learn more about health disparities, health equity, and removing barriers to care; for program development; and to locate training resources and information to answer specific questions.
Health and Health Care for All Family Resource Brief. This resource, written specifically for families, provides resources for finding care, services, and support and websites about health and health care for all families including resources about the health of specific population groups.
Related MCH Digital Library Resources:
2. SET: Utilize tools to integrate health equity and SDOH into your work.
The MCH Evidence Center uses the Hays Addressing Model in focusing our health equity work and in choosing tools from the field that are easy to use and address the diversity of MCH populations.
Tools. The Center has identified and uses the following tools in work with Title V agencies to ensure that new and ongoing strategies reflect the needs of all populations, advance health equity, and address SDOH.
Collaborating for Equity and Justice Toolkit: Case Studies, Resources, and Tools
Community Commons: Our Favorite Equity Data Tools
Cultural Competence: Tools from the National Center for Cultural Competence
Disparities Impact Statement: A Five-Step Worksheet from CMS
Family Engagement: A Systems Assessment Tool
Health Equity Report Card: Create Your Local Report
Hexagon Tool: A Six-Step Process
Is My Implementation Practice Culturally Responsive: A 38-Question Assessment
People with Lived Experience: Six Considerations when Making Evidence-Based Decisions
Promoting Health Equity: A Resource to Help Communities Address SDOH
REIA: Race Equity Impact Assessment Tool
SDOH Crosswalks: Linking the Ten Essential Public Health Services to Addressing SDOH
SDOH Screening and Policy Tools: Multiple Tools with Common Goals
Systems Change: "The Water of Systems Change" Approach
3. GO: Integrate health equity and SDOH into RBA planning.
The MCH Evidence Center uses the Results-Based Accountability (RBA) as one way to identify root causes of population-based issues, develop responsive strategies to bring about change, and establish measures that can be quantified, brought to scale, and replicated across population groups. These tools integrate health equity considerations into RBA processes.
Turn-the-Curve Tool: Developing Population-Level Strategies
ESM Quadrant Measurement Tool: Assessing Performance-Level Strategies
Need more help? Request technical assistance (TA).
We are eager to talk with you further about your ESMs. We provide TA that is customized to your needs and the time you have.
Addressing complex, systems-based issues is strengthened by a team approach. We collaborate with Evidence-Based Decision Making team of the National MCH Workforce Development Center to identify, develop, measure, and improve your ESMs.
We also collaborate with the Association of Maternal and Child Health Programs (AMCHP) to ensure that you have access to promising practices and tools from other Title V programs across the country. Finally, we coordinate with a wide array of MCHB-funded topical TA centers to make sure you have access to cutting-edge knowledge and resources from the experts.
SMARTIE TA: An Equity-Centric Approach to Our Work
How To Request TA: Three Easy Ways