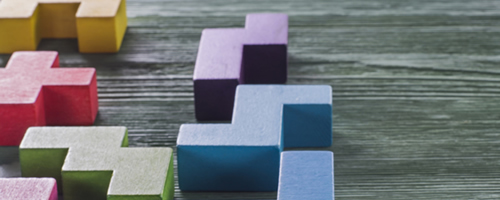 Who We Are
The scope of work for this project requires the combined strength of a consortium. Our partners and team represent critical backbone cornerstones in the field that individually impact MCH and together have the unprecedented capacity to advance national performance and outcome measures.

Key Consortium Team Members
National Center for Education in Maternal & Child Health (NCEMCH) has laid the foundation for this project through 35 years of information projects—the MCH Navigator, MCH Knowledge to Practice distance learning projects, and the MCH Library (which NCEMCH founded)—along with topic-specific experience implementing all NPM topic areas on both national and state levels.
NCEMCH Team
John Richards, M.A., AITP, is PI for the MCH Evidence Center, the MCH Navigator and the HealthCheck Training and Resource Center. He received the MCHB Young Leadership Award in 2010 for "significant contribution to the field of MCH" and the GU President's Award in 2015 for "expertise in technology, discipline specific knowledge, and creativity in product development." Mr. Richards is author of State MCH-Medicaid Coordination (2nd ed.) and co-author of Well- Child Care: A Bright Futures Curriculum for Pediatric Providers and Collaborative Learning and Technology Skills Development.
Keisha Watson, Ph.D., has led evaluations of national HRSA-funded initiatives and serves as evaluator for OHRC and the MCH Navigator where she develops strategic approaches to determine process, outcome, and impact evaluation measures for project activities. In addition, Dr. Watson develops training products and provides consultation to state Title V programs on professional development. She holds a doctorate in public health, with a focus on self-efficacy in health-seeking behaviors and health services program evaluation.
Rochelle Mayer, Ed.D., has led NCEMCH for over thirty years and is a research professor in public policy at GU. Dr. Mayer has served as PI of the National Consortium to Advance Education and Public Policy Development in MCH (1996-2002) and the National Education and Information Project (1990-1996); she was co-director of the Commonwealth Fund Project on Pediatric Care Linkages for Developmental Services (2004-2006). She is the recipient of the Administrator's Special Citation "for building an outstanding information resource to expand knowledge in the MCH community throughout the Nation."
Olivia Pickett, MA, MLS, is the head librarian for the National Center for Education in Maternal and Child Health. She assists the MCH Evidence project in researching and locating recent literature and in participating in analysis of that literature. She earned her Master's in Library Science degree from the University of Maryland's College of Information Studies.
National Maternal & Child Health Workforce Development Center (WDC) currently provides training and responsive technical assistance (TA) to all 59 states and jurisdictions. An Evidence-Based Decision Making (EBDM) team of experts helps states improve evidence-informed practice with a focus on evidence appraisal, selection, and program delivery methods. Augmenting the center's contributions is its ongoing, substantial subcontract with the Association of MCH Programs (AMCHP) that fully integrates TA and resource development into the broader spectrum of issues within the state/jurisdiction. AMCHP is the only national membership organization that represents state/territorial MCH leaders in support of the Title V MCH Block Grant.
WDC Team
Dorothy Cilenti, Dr.P.H., M.P.H., M.S.W., has worked in local and state public health agencies in North Carolina for more than 20 years. Dr. Cilenti is Clinical Assistant Professor in the Department of MCH at the UNC Gillings School of Global Public Health where she directs the Workforce Development Center. She has served as PI for more than 25 contracts and grants, ranging from training grants to public health systems research awards. Dr. Cilenti currently serves as the interim health director of Orange County, NC, and prior to her current position was the local health director of Alamance and Chatham counties in North Carolina, and served as the NC Title V Deputy Section Chief and the Deputy of the NC Division of Public Health. She is co-author of Reviewing the Evidence: Selecting and Implementing Approaches That Work and Information-Seeking Behaviors and Other Factors Contributing to Successful Implementation of Evidence-Based Practices in Local Health Departments.
Oscar Fleming, Dr.P.H. candidate, M.P.H., has worked on public health and community development programs in the US and the developing world for over 20 years. Based at the National Implementation Research Network at the UNC at Chapel Hill, Mr. Fleming leads the Evidence Based Decision Making team of the Workforce Development Center. This team works with local, state and national MCH programs to build implementation infrastructure and use evidence-based/informed programs to improve health outcomes for families and children. His areas of interest include program development, coaching, and systems change in support of implementation of programs.
Alexsandra Monge, M.P.H., serves on both the MCH Evidence Center and the National MCH Workforce Development Center's Evidence-Based Decision Making team. Alexsandra earned her MPH from Rutgers University School of Public Health with a concentration in Epidemiology.
Leslie deRosset, M.S.P.H., M.P.H., is an implementation specialist The Impact Center at Frank Porter Graham Child Development Institute. She has also served as a Minority Health Disparities Fellow at the Duke University Global Health Institute, a Translational Health Scholar at the National Institutes of Health, and a Program Manager in the North Carolina Department of Health and Human Services.
CityMatCH has created an implementation network of city and county MCH health departments and programs to ensure that work conceived at national and state levels can be implemented at the local and community levels. CityMatCH focuses on urban families and children, increasing health equity at all levels, and providing innovative learning modalities to hard-to-reach, busy professionals.
CityMatCH Team
Chad Abresch, M.Ed., has worked in MCH for over 15 years and was appointed to the position of Executive Director in 2012. He has presented at numerous national conferences and meetings and has been the recipient of the University of Nebraska Medical Center's Chancellor's Council Silver "U" Award as well as the Vital Leadership Pin. He also accepted MCHB's Director's Award, and the American Public Health Association's Martha May Eliot Award for Effective Practice on behalf of CityMatCH. Mr. Abresch is currently a Ph.D. candidate at the University of Nebraska-Omaha.
Denise Pecha, L.C.S.W., M.S.W., is Director of Programs and brings more than 20 years of both direct service and managerial experience working with children and families in the areas of MCH, child welfare, juvenile justice, immigration services, behavioral health, and prevention services. Ms. Pecha's managerial positions have given her experience in capacity building, program development, developing community partnerships, engaging local communities, and staff development. Ms. Pecha has worked closely with local health departments to integrate Title V priorities into local-level MCH work and has been involved in Annual Federal/State Partnership Meetings. Ms. Pecha serves on a number of national MCH steering committees, representing CityMatCH and local MCH across the U.S.
Carol Gilbert, M.S., ABD, has been with CityMatCH since 2004. She has a Masters in Applied Mathematical Statistics with additional coursework in Health Services Research, Epidemiology, Biostatistics, and Health Promotion from the University of Nebraska. She is currently working on a dissertation in the area of vital records data quality and an update or refresh of  the Perinatal Periods of Risk approach (PPOR).  In addition to work with vital records and PPOR, she has been the part-time analyst for Nebraska PRAMS since 2006, and has also worked with HCUP and BRFSS data for academic projects. Her plans include more research with a focus on data sources and methods for local communities working on reducing health disparities.
Joe Sibilia, M.B.A., has worked in communications for over 10 years and has been at CityMatCH for four. Mr. Sibilia has developed strategic communication plans, produced marketing materials, garnered local and national media coverage, and documented events through writing and photography. He communicates the work of local MCH through the CityLights newsletter and NewsBriefs emails, which are distributed to thousands of public health professionals across the United States.
The Georgetown University Center for Child and Human Development (GUCCHD) has, for the past 40 years, translated research into policy and practice through multiple national TA centers, focusing on vulnerable families and children and youth with special health care needs (CYSHCN). GUCCHD has pioneered meta-analysis research to analyze the evidence in MCH topics such as cultural and linguistic competence, family-centered partnerships, and the integration of mental health into MCH programs for state-level leaders.
GUCCHD Team
Deborah Perry, PhD, is Director of Research and Evaluation and a professor at GUCCHD. Dr. Perry's 30-plus year MCH career has focused on translating research into practice for perinatal populations and caregivers with young children. She was co-Principal Investigator on two R40 MCHB research grants and has served as the senior evaluator for DC's MCHB-funded Maternal Infant and Early Childhood home visiting program for the last 4 years. Dr. Perry has a Ph.D. in MCH from the Johns Hopkins Bloomberg School of Public Health—where she later served as the Director of the Women's and Children's Health Policy Center.
Rachel Brady, P.T., D.P.T., M.S., has three decades of experience as assistant research professor in early childhood intervention services, personnel training, and related research. Dr. Brady is currently the Director of Information Dissemination for the GU-University Center for Excellence in Developmental Disabilities, Project Coordinator of DC Early Intervention Comprehensive System of Personnel Development, and instructor of the Contemporary Practices in Early Intervention graduate certificate program. She has over 15 years of experience creating and disseminating information online and print materials related to health, early childhood development, and disabilities including fact sheets, website content, journal articles, book chapters, training materials, and curriculum content and design.
Lan Le, M.P.A., leads the research component of the MCH Evidence Center and is responsible for development of all Evidence Analysis Reports. She is also the lead author of the seminal article upon which the project bases its technical assistance on: Le LT, Anthony BJ, Bronheim SM, Holland CM, Perry DF. A Technical Assistance Model for Guiding Service and Systems Change. J Behav Health Serv Res. 2016;43(3):380-395. doi:10.1007/s11414-014-9439-2