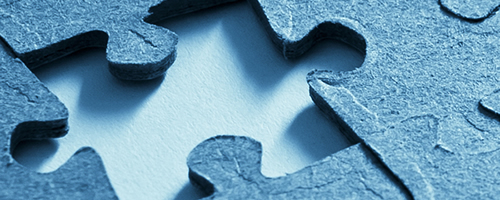 Well-Woman Visit
Significance
The Title V Maternal and Child Health Services Block Grant to States Program guidance defines the significance of this goal as follows:
A well-woman or preconception visit provides a critical opportunity to receive recommended clinical preventive services, including screening, counseling, and immunizations, which can lead to appropriate identification, treatment, and prevention of disease to optimize the health of women before, between, and beyond potential pregnancies. For example, screening and management of chronic conditions such as diabetes, and counseling to achieve a healthy weight and smoking cessation, can be advanced within a well woman visit to promote women's health prior to and between pregnancies and improve subsequent maternal and perinatal outcomes. The annual well-woman visit has been endorsed by the American College of Obstetrics and Gynecologists (ACOG). See their updated committee opinion (Number 775; September 2018).
NPM 1 Tools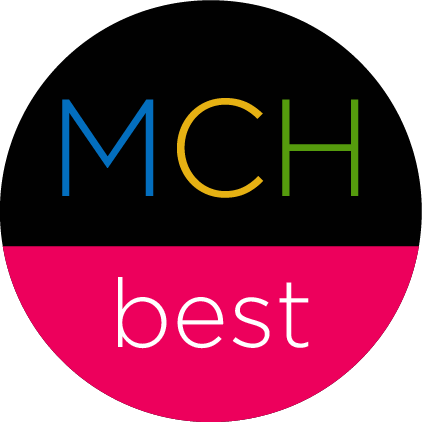 NEW! The MCH Evidence Center is pleased to share Phase 1 of the MCHbest database: the Bank of Evidence-linked Strategies and Tools.
The database aggregates sample evidence-based/informed strategies that can be used as-is or adapted to develop Evidence-based or informed Strategy Measures (ESMs) for each of the MCH National Performance Measures (NPMs). Use the database along with the ESM Development Guide to work through the entire ESM process.
NEW! Watch a short video (below) discussing state-of-the-art, evidence-based/informed strategies that can be used or adapted as ESMs. Experts in the field discuss approaches, the science, and specific ways that Title V agencies can implement and measure these approaches.
Strategy Video
Presented by Arden Handler, University of Illinois at Chicago, School of Public Health
Introductory Resources
Summary of the Evidence
Current evidence has not focused on effective strategies to increase well-woman visits overall. Thus, proxy strategies to increase receipt of two preventive services that could be delivered in the context of a well-woman visit – cervical cancer screening and human papillomavirus (HPV) vaccination – have been reviewed. The following trends have emerged from this analysis.7
There is strong evidence to suggest that patient reminders/invitations are effective, both on their own and in combination with other strategies.
Other interventions targeting the patient/consumer that appear to be effective are community- based group education and patient navigation.
Home visits (1-2 total visits) targeting patients/consumers do not appear to be effective.
On the provider/practice-level, provider reminder/recall systems, provider education, and implementation of a designated clinic/extended hours appear to be effective.
On the community-level, television media appears to be effective.
Of interventions targeting payers, expanded insurance coverage appears to be effective.
Using multicomponent interventions is more effective to increase uptake of other screenings.
Findings from the literature on components of the well-woman visit can be applied to the implementation of multicomponent interventions that target various audiences.
Access the published evidence.
Evidence Analysis Reports
Promising Practices
Sample ESMs
Domain and National Performance Measure: Percent of women with a past year preventive medical visit
| Strategy [Source] | Evidence-based/-informed Strategy Measure (ESM) |
| --- | --- |
| Work with Medicaid to improve the process of auto-enrollment into additional coverage after Medicaid coverage expires postpartum [4] | Medicaid extends automatic eligibility beyond current state standard ; #/% women automatically enrolled in Medicaid postpartum |
| Offer enabling services through community organizations to facilitate access to preventive visits [3] | #/% of community health centers and family planning clinics agencies offering language and translation services |
| Host a webinar for providers about annual preventive visits and strategies to address missed opportunities [4] | # of participants attending webinar |
| Convene task force comprised of agencies focused on women's health | # of task force meetings in past year |
[3] Women's and Children's Health Policy Center, Johns Hopkins Bloomberg School of Public Health. Environmental Scans.
[4] Association of Maternal and Child Health Programs & Johns Hopkins Bloomberg School of Public Health. Taking Action with Evidence: Implementation Roadmap Webinars.
Source: Sample Strategies and Evidence-based/informed Strategy Measures (ESMs) (WCHPC). A list of sample strategies and ESMs for each of the 15 NPMs. Sources are provided at the end of the document. 
---
Related ESMs. Access ESMs being implemented by other states/jurisdictions that may serve as models for future work with NPM 1.
Additional Learning
NPM 1 Transformation Tools (MCH Navigator and National MCH Workforce Development Center). Learning resources, implementation strategies, and links to the evidence base for the competencies needed to carry out NPM 1 activities.
Taking Action with Evidence Implementation Roadmap (Association of MCH Programs (AMCHP) and WCHPC). Archived webinars and additional learning and implementation resources.
Historical Resources from the MCH Digital Library (NCEMCH). This bibliography is automatically generated to pull resources from MCHLine, the MCH Library's online catalog of seminal resources, in support of NPM 1. Coming soon.
Additional Resources