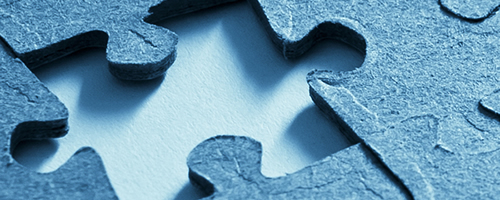 Well-Woman Visit
Significance
The Title V Maternal and Child Health Services Block Grant to States Program guidance defines the significance of this goal as follows:
A well-woman or preconception visit provides a critical opportunity to receive recommended clinical preventive services, including screening, counseling, and immunizations, which can lead to appropriate identification, treatment, and prevention of disease to optimize the health of women before, between, and beyond potential pregnancies. For example, screening and management of chronic conditions such as diabetes, and counseling to achieve a healthy weight and smoking cessation, can be advanced within a well woman visit to promote women's health prior to and between pregnancies and improve subsequent maternal and perinatal outcomes. The annual well-woman visit has been endorsed by the American College of Obstetrics and Gynecologists (ACOG). See their updated committee opinion (Number 775; September 2018).
NPM 1 Tools
Introductory Resources
Evidence Analysis Report
Implementation Strategies
Additional Learning

NPM 1 Transformation Tools (MCH Navigator and National MCH Workforce Development Center). Learning resources, implementation strategies, and links to the evidence base for the competencies needed to carry out NPM 1 activities.
Taking Action with Evidence Implementation Roadmap (Association of MCH Programs (AMCHP) and WCHPC). Archived webinars and additional learning and implementation resources.
Historical Resources from the MCH Digital Library (NCEMCH). This bibliography is automatically generated to pull resources from MCHLine, the MCH Library's online catalog of seminal resources, in support of NPM 1. Coming soon.

External Resources

Data Resource Center for Child and Adolescent Health (DRC): A project of the Child and Adolescent Health Measurement Initiative, the DRC is a national data resource providing easy access to children's health data on a variety of important topics, including the health and well-being of children and access to quality care.
Well-Woman Visit: Resource Overview: The American College of Obstetricians and Gynecologists (ACOG) has identified the following resources that may be helpful for ob-gyns, other health care providers, and patients related to the well-woman visit.
AMCHP Resources:

Health for Every Mother: A Maternal Health Resource and Planning Guide for States. This guide for Title V programs and their partners provides a synthesis of program and policy recommendations and offers a framework to support states in identifying next steps. Contents include strategies and planning tools for strengthening maternal data systems, increasing the value of an investment in maternal health, enabling healthy living, improving access to care, ensuring high quality health care for women, and ensuring readiness and response to obstetric emergencies.
Implementation Toolkit for National Performance Measure 1. This toolkit contains examples of state strategies being used to address NPM 6 in Title V programs. It focuses on (1) strengthening data systesms and expand the evidence base; (2) enabling healthy living; (3) improving access to care; (4) ensuring high quality health care for women; (5) ensuring high quality maternity care; and (6) other program strategies.