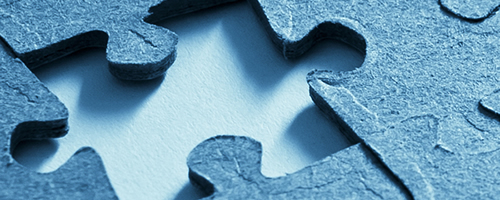 Adolescent Well-Visit
The Title V Maternal and Child Health Services Block Grant to States Program guidance defines the significance of this goal as follows:
Adolescence is a period of major physical, psychological, and social development. As adolescents move from childhood to adulthood, they assume individual responsibility for health habits, and those who have chronic health problems take on a greater role in managing those conditions. Initiation of risky behaviors is a critical health issue during adolescence, as adolescents try on adult roles and behaviors. Risky behaviors often initiated in adolescence include unsafe sexual activity, unsafe driving, and use of substances, including tobacco, alcohol, and illegal drugs.
Receiving health care services, including annual adolescent preventive well visits, helps adolescents adopt or maintain healthy habits and behaviors, avoid health?damaging behaviors, manage chronic conditions, and prevent disease. Receipt of services can help prepare adolescents to manage their health and health care as adults.
The Bright Futures guidelines recommend that adolescents have an annual checkup starting at age 11. The visit should cover a comprehensive set of preventive services, such as a physical examination, discussion of health?related behaviors, and immunizations. It recommends that the annual checkup include discussion of several health, related topics, including healthy eating, physical activity, substance use, sexual behavior, violence, and motor vehicle safety.
NPM 10 Tools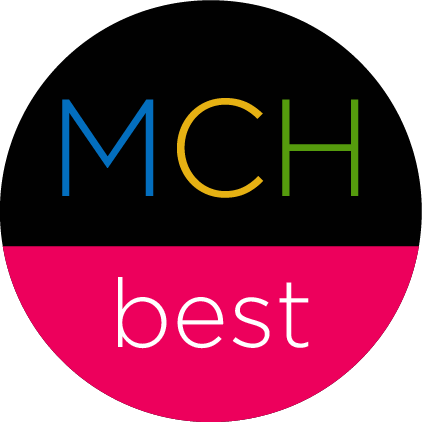 NEW! The MCH Evidence Center is pleased to share Phase 1 of the MCHbest database: the Bank of Evidence-linked Strategies and Tools.
The database aggregates sample evidence-based/informed strategies that can be used as-is or adapted to develop Evidence-based or informed Strategy Measures (ESMs) for each of the MCH National Performance Measures (NPMs). Use the database along with the ESM Development Guide to work through the entire ESM process.
NEW! Watch a short video (below) discussing state-of-the-art, evidence-based/informed strategies that can be used or adapted as ESMs. Experts in the field discuss approaches, the science, and specific ways that Title V agencies can implement and measure these approaches.
Strategy Video
Presented by Charles Irwin, Adolescent and Young Adult Health National Resource Center
Introductory Resources
Summary of the Evidence
The following trends emerged from analysis of peer- reviewed evidence. While findings might not completely align with your ESM, they can serve as ideas to expand your ESM.
Expanded insurance coverage appears to be effective.
Patient reminders appear to be somewhat effective.
There is insufficient evidence of the effectiveness for school-based health centers.
Access the published evidence.
Evidence Analysis Reports
Promising Practices
You can access strategies from AMCHP's Innovation Station below.
Sample ESMs
The following ESMs fall under measurement categories 2 – 4 and can be used as models.
| State | Sample ESM | Numerator | Denominator | Unit | Category |
| --- | --- | --- | --- | --- | --- |
| NH | % of adolescents ages 12-21 at MCH-contracted health centers who have at least one comprehensive well-care visit with a PCP or an OB/GYN practitioner | # of adolescents at MCH-contracted health centers who had at least one comprehensive well- care visit with a PCP or an OB/GYN | Total # of adolescent patients ages 12-21 years of age at the MCH- contracted health centers | Percent | 2 |
| MI | Of the health care providers who complete the Motivational Interviewing web course and the professional development training, the percent who report skills in effectively counseling youth on changing risky behaviors | # of providers who complete both trainings that report skills to effectively counsel youth on changing risky behavior | # of providers who complete both the Motivational Interviewing web course and professional development training | Number | 3 |
| PR | % of youths in MCAH Positive Youth Development Youth Health Promoters Project who express increase in their PYD core assets | # of YHPP participants that demonstrate an increase in PYD core assets | # of YHPP Percent 4 participants surveyed in a year | Percent | 4 |
Sample Strategies and Evidence-based/informed Strategy Measures (ESMs) (WCHPC). A list of sample strategies and ESMs for each of the 15 NPMs. Sources are provided at the end of the document. 
Related ESMs. You can access ESMs being implemented by other states/jurisdictions that may serve as models for future work with NPM 10.
Additional Learning
NPM 10 Transformation Tools (MCH Navigator and National MCH Workforce Development Center). Learning resources, implementation strategies, and links to the evidence base for the competencies needed to carry out NPM 10 activities.
Taking Action with Evidence Implementation Roadmap (Association of MCH Programs (AMCHP) and WCHPC). Archived webinars and additional learning and implementation resources.
Historical Resources from the MCH Digital Library (NCEMCH). This bibliography is automatically generated to pull resources from MCHLine, the MCH Library's online catalog of seminal resources, in support of NPM 10. Coming soon.
Evidence-Based Clinical Preventive Services for Adolescents and Young Adults. (National Adolescent and Young Adult Health National Resource Center).
Additional Resources
National Adolescent and Young Adult Health National Resource Center (AYAH Center): An MCHB-funded technical assistance resource center, this project works to (1) improve state performance on NPM 10 and increase EPSDT visit rates among all adolescents and young adults (ages 10-25); (2) increase the percent of states that include a state performance or outcome measure focused on young adults (ages 18-25) and behavioral health and/or trauma-informed care; and (3) increase screening rates and follow-up of AYA major depressive episode among clinical partners participating in the AYAH Collaborative Improvement and Innovation Network (CoIIN).

Improving Young Adult Health: State and Local Strategies for Success. This guide outlines five key strategies that Title V programs can adopt to improve young adult health. The report includes real-world examples, resources with links, and lessons learned from Title V programs. The strategies consist of:
Increasing Delivery of Preventive Services to Adolescents and Young Adults: Does the Preventive Visit Help?
Change Package: A change package is a set of materials and ideas that guide and enable improvement teams to implement change in their settings. "Transforming Health Care for Adolescents and Young Adults" is an interactive module, housed by the Association of Maternal & Child Health Programs (AMCHP), that features three change packages on increasing the receipt of quality preventive visits for adolescents and young adults. The change package to "Increase Access and Utilization of AYA Preventive Services" contains the following resources relevant to NPM 10:

Resources related to adoption of adolescent/young adult health care evidence-based guidelines by health care providers, systems, health plans, Medicaid, and professional associations.
Resources related to partnerships that support adoption of policies and practices that improve access and quality of preventive care for adolescents and young adults

Implementation Toolkit for National Performance Measure 10 (AMCHP). This toolkit contains examples of state strategies being used to address NPM 10 in Title V programs.
Data Resource Center for Child and Adolescent Health (DRC): A project of the Child and Adolescent Health Measurement Initiative, the DRC is a national data resource providing easy access to children's health data on a variety of important topics, including the health and well-being of children and access to quality care.