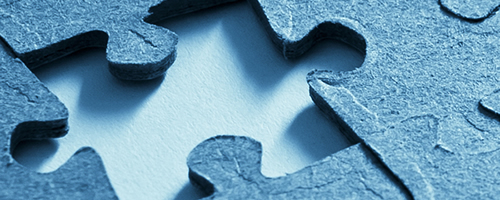 Medical Home Timeline
Overview
Since the 1960's, the medical home concept has evolved from initially being a central repository of medical records for children and youth with special health care needs (CYSHCN) to the standard of care for all children and youth, particularly those with special health care needs. With regard to the evolution of the medical home concept and its growing prominence as a model of care for all children, most especially those with special health care needs, this is a timeline of major milestones in the transformation of the medical home model (Sia et al., 2004): 1
1967 – 2018
1967 – Medical home concept introduced
The medical home concept and terminology is introduced by the AAP to describe a central location for a child's medical records. The focus was on CYSHCN, in particular.
1978 – Introduction of medical home as an approach
Honolulu-based pediatrician, Calvin CJ Sia, MD, FAAP, works to create a comprehensive child health plan in Hawaii, introducing the medical home as an approach to primary care for CYSHCN, in the hopes of improving early childhood development.  
1980s – 1990s – HRSA MCHB supports innovative programs
HRSA MCHB focuses program efforts to advance the medical home concept by strategically supporting innovative programs through the Special Projects of Regional and National Significance.
1988 – Groundwork for legislative change is laid
A National Goal: Building Service Delivery Systems for Children with Special Health Care Needs and Their Families lays the groundwork for legislative changes in 1989 (Omnibus Budget Reconciliation Act of 1989), which establishes the authority of HRSA MCHB to facilitate systems of care for CYSHCN and their families (Strickland et al., 2004; National MCH Resource Center, 1987).
1992 – AAP policy statement issued
The AAP publishes a policy statement to expand the concept to include principles articulated by Dr. Sia's conceptualization of the medical home as a strategy for delivering family-centered, comprehensive, continuous, and coordinated care that all infants and children deserve (Palfrey, 2006).  
1992 – Medical home included in Healthy People 2010 goals
The need to increase the number of states with systems of care for CYSHCN becomes a national health objective and is included in the Healthy People 2010 objectives (Strickland et al., 2004; US Department of Health and Human Services, 2000). Healthy People 2010 and HRSA MCHB describes the system of care as one in which "Children have access to ongoing comprehensive health care through a medical home." Not only is medical home included as a component in the national goal to ensure that all states and territories have systems of services for CYSHCN, but a goal is added to the goals for 2010 that specifically addresses the need to ensure that all CYSHCN have access to a medical home. In addition, the MCH Block Grant and the Head Start Program establishes medical home as a required program-reporting component.
1999 – National Survey of Children with Special Health Care Needs launched
The National Survey of Children with Special Health Care Needs (NS-CSHCN) is developed and launched over a 3-year period (Strickland et al., 2004; van Dyck et al., 2002). The survey, a partnership between HRSA MCHB and the National Center for Health Statistics, represents the first ever measure of CYSHCN using a common definition and tool providing national and state prevalence estimates. NPM 3 is the "Percent of children with special health care needs, ages 0 to 18, who receive coordinated, ongoing, comprehensive care within a medical home." The NS-CSHCN is the data source for this measure.
2002 – AAP policy statement expands medical home definition
The AAP publishes an updated medical home policy statement 2 expanding on the definition of a medical home and further describing the desirable characteristics of a medical home (Medical Home Initiatives for Children with Special Needs Project Advisory Committee, AAP, 2002).
"The AAP believes that the medical care of infants, children, and adolescents ideally should be accessible, continuous, comprehensive, family centered, coordinated, compassionate, and culturally effective. It should be delivered or directed by well-trained physicians who provide primary care and help to manage and facilitate essentially all aspects of pediatric care. The physician should be known to the child and family and should be able to develop a partnership of mutual responsibility and trust with them. These characteristics define the medical home."
According to the AAP, the seven essential qualities of a medical home are:

Accessible: Care is easy for the child and family to obtain, including geographic access and insurance accommodation.
Family-centered: The family is recognized and acknowledged as the primary caregiver and support for the child, ensuring that all medical decisions are made in true partnership with the family.
Continuous: The same primary care clinician cares for the child from infancy through young adulthood, providing assistance and support to transition to adult care.
Comprehensive: Preventive, primary, and specialty care is provided to the child and family.
Coordinated: A care plan is created in partnership with the family and communicated with all health care clinicians and necessary community agencies and organizations.
Compassionate: Genuine concern for the well-being of a child and family are emphasized and addressed.
Culturally effective: The family and child's culture, language, beliefs, and traditions are recognized, valued, and respected.3
2002 – Medical home model expands to adult populations
The medical home concept expands from pediatric populations to adult populations. (Martin et al., 2004).
2007 – Primary care professional physician organizations endorse medical home
A consortium of major primary care professional physician organizations 4 endorses the medical home concept that includes the following defining principles:
Personal physician – Each patient has an ongoing relationship with a personal physician trained to provide first contact, continuous, and comprehensive care.
Physician directed medical practice – The personal physician leads a team of individuals at the practice level who collectively take responsibility for the ongoing care of patients.
Whole person orientation – The personal physician is responsible for providing for all the patient's health care needs or taking responsibility for appropriately arranging care with other qualified professionals. This includes care for all stages of life; acute care; chronic care; preventive services; and end of life care.
Care is coordinated and/or integrated across all elements of the complex health care system (e.g., subspecialty care, hospitals, home health agencies, nursing homes) and the patient's community (e.g., family, public and private community-based services). Care is facilitated by registries, information technology, health information exchange, and other means to assure that patients get the indicated care when and where they need and want it in a culturally and linguistically appropriate manner.
Quality and safety are hallmarks of the medical home.
Enhanced access to care is available through systems such as open scheduling, expanded hours, and new options for communication between patients, their personal physician, and practice staff.
Payment appropriately recognizes the added value provided to patients who have a patient-centered medical home.

Family-centered care is not specifically included as a principle. However, the AAP recognizes the contribution of families in pediatric care and encourages the use of the term patient- and family-centered medical home.
2008 – AAP reaffirms policy statement
The 2002 policy statement was reaffirmed by the AAP.
2010 – Legislation emphasizes implementation of medical home
The Patient Protection and Affordable Care Act is signed into law by President Barack Obama with the law emphasizing the implementation and promotion of the medical home model for children and adults. The Agency for Health care Research and Quality (AHRQ) defines PCMH as a "model of the organization of primary care that delivers the core functions of primary health care." 5 The medical home encompasses 5 functions and attributes:
Comprehensive care: The primary care medical home is accountable for meeting the large majority of each patient's physical and mental health needs, including prevention and wellness, acute care, and chronic care. Providing comprehensive care requires a team of care providers that might include physicians, advanced practice nurses, physician assistants, nurses, pharmacists, nutritionists, social workers, educators, and care coordinators.
Patient-centered: The primary care medical home provides health care that is relationship-based with an orientation toward the whole person. Partnering with patients and their families requires understanding and respecting each patient's unique needs, culture, values, and preferences.
Coordinated care: The primary care medical home coordinates care across all elements of the broader health care system, including specialty care, hospitals, home health care, and community services and supports. Such coordination is particularly critical during transitions between sites of care.
Accessible services: The primary care medical home delivers accessible services with shorter waiting times for urgent needs, enhanced in-person hours, around-the-clock telephone or electronic access to a member of the care team, and alternative methods of communication such as email and telephone care. 
Quality and safety: The primary care medical home demonstrates a commitment to quality and quality improvement by ongoing engagement in activities such as using evidence-based medicine and clinical decision-support tools to guide shared decision making with patients and families, engaging in performance measurement and improvement, measuring and responding to patient experiences and patient satisfaction, and practicing population health management.
2015 – Medical home designated as a National Performance Measure
As part of the new National Performance Measure (NPM) framework, NPM 11: Medical Home becomes the "Percent of children with and without special health care needs, ages 0 through 17, who have a medical home."
2018 – National Resource Center Formed
The AAP is awarded a new 5-year cooperative agreement. The National Resource Center for Patient/Family-Centered Medical Home is formed. This agreement focuses on systems of service for the care of CYSHCN. As part of the cooperative agreement, the AAP, Catalyst Center, and Got Transition have formed the Advancing System of Services for CYSHCN Network to provide technical assistance, training, and education in patient/family-centered care, transition from pediatric to adult health care, and health care insurance adequacy.
---
References
The Joint Principles of the Patient-Centered Medical Home are published by the American Academy of Family Physicians (AAFP), the American College of Physicians (ACP), the American Osteopathic Association (AOA), and the AAP.