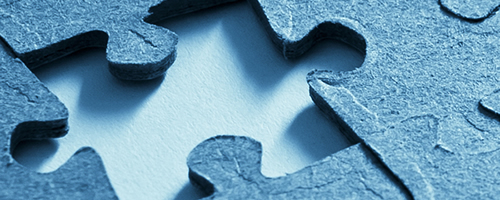 Medical Home
Significance
The Title V Maternal and Child Health Services Block Grant to States Program guidance defines the significance of this goal as follows:
The American Academy of Pediatrics (AAP) specifies seven qualities essential to medical home care: accessible, family-centered, continuous, comprehensive, coordinated, compassionate and culturally effective. Ideally, medical home care is delivered within the context of a trusting and collaborative relationship between the child's family and a competent health professional familiar with the child and family and the child's health history.
Providing comprehensive care to children in a medical home is the standard of pediatric practice. Research indicates that children with a stable and continuous source of health care are more likely to receive appropriate preventive care and immunizations, are less likely to be hospitalized for preventable conditions, and are more likely to be diagnosed early for chronic or disabling conditions. The Maternal and Child Health Bureau uses the AAP definition of medical home. (See also the expanded defintion and infographic).
NPM 11 Tools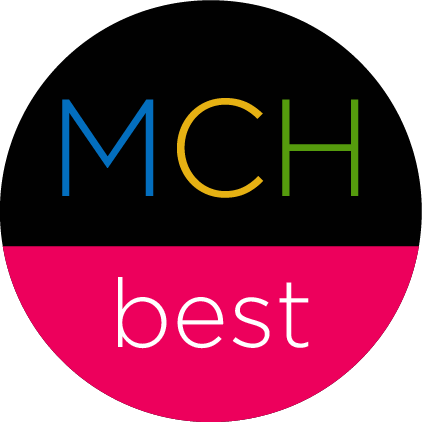 NEW! The MCH Evidence Center is pleased to share Phase 1 of the MCHbest database: the Bank of Evidence-linked Strategies and Tools.
The database aggregates sample evidence-based/informed strategies that can be used as-is or adapted to develop Evidence-based or informed Strategy Measures (ESMs) for each of the MCH National Performance Measures (NPMs). Use the database along with the ESM Development Guide to work through the entire ESM process.
NEW! Watch a short video (below) discussing state-of-the-art, evidence-based/informed strategies that can be used or adapted as ESMs. Experts in the field discuss approaches, the science, and specific ways that Title V agencies can implement and measure these approaches.
Strategy Video
Presented by Jamie Jones, National Resource Center for Patient/Family-Centered Medical Home.
Introductory Resources
Evidence Brief (National Center for Education in MCH (NCEMCH) at Georgetown University).
Environmental Scan (Women's and Children's Health Policy Center (WCHPC) at Johns Hopkins University). This environmental scan identifies compilations of strategies to advance NPM 11. Read more about environmental scans.
Medical Home Timeline. Since the 1960's, the medical home concept has evolved from initially being a central repository of medical records for children and youth with special health care needs (CYSHCN) to the standard of care for all children and youth, particularly those with special health care needs.
Summary of the Evidence
The peer-reviewed evidence identified partnerships and care coordination as critical mechanisms to improve access to care within the medical home model.
Use of community collaborators, such as school-based health centers (SBHCs) and outreach via community care coordinators, resulted in more children receiving care within the medical home model. More specifically, collaborations with SBHCs, home visiting programs, or use of enhanced care coordination in underserved, urban neighborhoods or with children in foster care led to positive outcomes. These impacts include increased contact with the medical home model for well-child visits, access to specialty care, better adherence with disease management, and dental care.
A shift in state policy was also found to increase access to a medical home for children receiving Medicaid. Moving from a traditional fee-for-service model of health care financing and delivery to a primary care case management model by a Medicaid program resulted in more targeted identification and support for children and their families to enter into a medical home model of care.
Evidence Analysis Report
Promising Practices
National Resource Center for Patient/Family-Centered Medical Home Promising Practices: Access promising practices that have been selected by an expert workgroup as innovative and promising in pediatric medical home implementation.
Innovation Station: You can access strategies from AMCHP's Innovation Station that have shown promise in advancing your NPM below. While these strategies may not completely align with your current activities, they can be used to help guide further development and measurement of your ESM.
Sample ESMs
Domain and National Performance Measure: Percent of children with/without special healthcare needs having a medical home
Current ESMs: See this list of ESMs currently being implemented by other states/jurisdictions. These ESMs could serve as models for programs in your agency. Please contact us if you would like to discuss how we can work with you to tap these measures for use in your state. This list is drawn from the MCH Digital Library.
Model ESMs: These examples can also serve as models for programs in your state/jurisdiction.
| Strategy [Source] | Evidence-based/-informed Strategy Measure (ESM) |
| --- | --- |
| Support practices with technical assistance to develop and implement family engagement policies [3] | # of providers and facilities receiving technical assistance about family engagement |
| Incentivize practices for participating in QI activities that actively engage patients [3] | Policies and programs established to incentivize practices for actively engaging patients;# of practices participating in medical home learning collaborativess |
| With input from family representatives, create a practice-wide, comprehensive plan of care template that can be used across systems of care for CYSHCN [4] | #/% of practices that use a comprehensive plan of care template |
| Conduct outreach to families about availability and benefits of the medical home [3] | % of communities that conducted outreach about the availability and benefits of the medical home |
[3] Women's and Children's Health Policy Center, Johns Hopkins Bloomberg School of Public Health. Environmental Scans.
[4] Association of Maternal and Child Health Programs & Johns Hopkins Bloomberg School of Public Health. Taking Action with Evidence: Implementation Roadmap Webinars.
Source: Sample Strategies and Evidence-based/informed Strategy Measures (ESMs) (WCHPC). A list of sample strategies and ESMs for each of the 15 NPMs. Sources are provided at the end of the document. 
Additional Learning
Materials from the National Resource Center for Patient/Family Centered Medical Home
Additional Resources