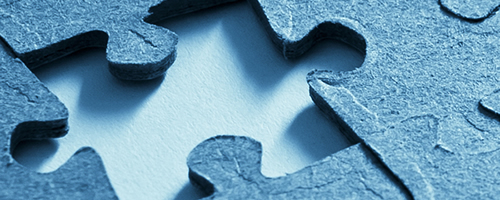 Health Care Transition
Significance
The Title V Maternal and Child Health Services Block Grant to States Program guidance defines the significance of this goal as follows:
The transition of youth to adulthood has become a priority issue nationwide as evidenced by the clinical report and algorithm developed jointly by the American Academy of Pediatrics, American Academy of Family Physicians and American College of Physicians to improve healthcare transitions for all youth and families. Over 90 percent of children with special health care needs now live to adulthood, but are less likely than their non-disabled peers to complete high school, attend college or to be employed. Health and health care are cited as two of the major barriers to making successful transitions.
NPM 12 Tools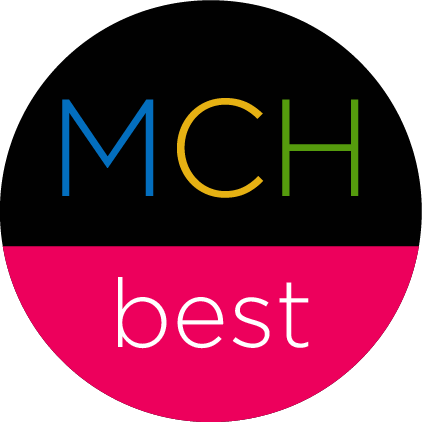 NEW! The MCH Evidence Center is pleased to share Phase 1 of the MCH Best database: the Bank of Evidence-linked Strategies and Tools.
The database aggregates sample evidence-based/informed strategies that can be used as-is or adapted to develop Evidence-based or informed Strategy Measures (ESMs) for each of the MCH National Performance Measures (NPMs). Use the database along with the ESM Development Guide to work through the entire ESM process.
NEW! Evidence Analysis Brief and Report Released:
NEW! Watch a short video (below) discussing state-of-the-art, evidence-based/informed strategies that can be used or adapted as ESMs. Experts in the field discuss approaches, the science, and specific ways that Title V agencies can implement and measure these approaches.
Strategy Video
Presented by Peggy McManus and Patience White, Got Transition
Introductory Resources
Summary of the Evidence
A 2020 systematic review indicated that the evidence shows, "a structured [health care transition] HTC process is associated with positive population health, experience of care, and utilization of care outcomes." This review, completed by members of the National Alliance to Advance Adolescent Health/Got Transition and and independent research consultant, can be found at: Schmidt A, Ilango SM, McManus MA, Rogers KK, White PH, Outcomes of pediatric to adult health care transition interventions: An updated systematic review, Journal of Pediatric Nursing, Volume 51, 2020, Pages 92-107, ISSN 0882-5963, https://doi.org/10.1016/j.pedn.2020.01.002.
Evidence Analysis Reports
Evidence Review: Brief. A three-page summary of report methodologies, results, key findings, and implications. Coming soon.
Evidence Review: Full Report. A critical analysis and synthesis of the effectiveness of strategies that might be applied to address NPM 12 to serve as the foundation for accountability across all states and jurisdictions. The evidence review uses a structured approach to evaluate the available empirical evidence and to draw conclusions for MCH programs based on the best available evidence. Read about the evidence analysis report methodology | You can also access the full set of Evidence Analysis Reports. Coming soon.
Promising Practices
You can access strategies from AMCHP's Innovation Station below.
Sample ESMs
Domain and National Performance Measure: Percent of adolescents with and without special health care needs who received services necessary to make transitions to adult health care
| Strategy [Source] | Evidence-based/-informed Strategy Measure (ESM) |
| --- | --- |
| Partner with AAP, AFP, ACP, and AANP chapters to facilitate the dissemination of evidence-informed transition resources [3] | # of professional organizations for which partnerships have been established |
| Increase the number of QI initiatives involving pediatric and adult practices as well as parents and young adults [3,4] | # of QI initiatives created in the past year |
| Encourage use of an evidence-based health care transition tool for transition readiness assessment [4] | # of facilities using a evidence-based health care transition tool for transition readiness assessments |
| Work with Medicaid's EPSDT program to educate pediatric providers on incorporating readiness assessments into adolescent well visits [4] | # of Medicaid EPSDT providers that have incorporated readiness assessments into adolescent well visits |
[3] Women's and Children's Health Policy Center, Johns Hopkins Bloomberg School of Public Health. Environmental Scans.
[4] Association of Maternal and Child Health Programs & Johns Hopkins Bloomberg School of Public Health. Taking Action with Evidence: Implementation Roadmap Webinars.
Source: Sample Strategies and Evidence-based/informed Strategy Measures (ESMs) (WCHPC). A list of sample strategies and ESMs for each of the 15 NPMs. Sources are provided at the end of the document. 
---
Related ESMs. You can access ESMs being implemented by other states/jurisdictions that may serve as models for future work with NPM 12.
Additional Learning
NPM 12 Transformation Tools (MCH Navigator and National MCH Workforce Development Center). Learning resources, implementation strategies, and links to the evidence base for the competencies needed to carry out NPM 12 activities.
Taking Action with Evidence Implementation Roadmap (Association of MCH Programs (AMCHP) and WCHPC). Archived webinars and additional learning and implementation resources.
The Healthcare Transition Courses for Healthcare Providers and Youth & Family (funded by the Virginia Department of Health): two online modules, one for providers (free CMEs available) and one for youth and family are available.
Historical Resources from the MCH Digital Library (NCEMCH). This bibliography is automatically generated to pull resources from MCHLine, the MCH Library's online catalog of seminal resources, in support of NPM 12. Coming soon.
Additional Resources