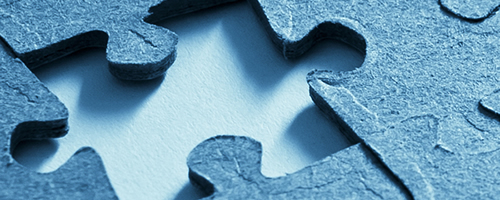 Smoking
Significance
The Title V Maternal and Child Health Services Block Grant to States Program guidance defines the significance of this goal as follows:
Women who smoke during pregnancy are more likely to experience a fetal death or deliver a low birth weight baby. Further, secondhand smoke (SHS) is a mixture of mainstream smoke (exhaled by smoker) and the more toxic side stream smoke (from lit end of nicotine product) which is classified as a "known human carcinogen" by the US Environmental Protection Agency, the US National Toxicology Program, and the International Agency for Research on Cancer. Adverse effects of parental smoking on children have been a clinical and public health concern for decades and were documented in the 1986 U.S. Surgeon General Report.
The only way to fully protect non-smokers from indoor exposure to SHS is to prevent all smoking in the space; separating smokers from non-smokers, cleaning the air, and ventilating buildings do not eliminate exposure. Unfortunately, millions (more than 60%) of children are exposed to SHS in their homes. These children have an increased frequency of ear infections; acute respiratory illnesses and related hospital admissions during infancy; severe asthma and asthma-related problems; lower respiratory tract infections leading to 7,500 to 15,000 hospitalizations annually in children under 18 months; and sudden infant death syndrome (SIDS). Higher intensity medical services are also required by children of parents who smoke including an increased need for intensive care unit services when admitted for flu, longer hospital stays; and more frequent use of breathing tubes during admissions.
NPM 14 Tools
Introductory Resources
Summary of the Evidence
The evidence analysis review for this NPM is under development, so currently we rely on promising practices that appear to have utility.
Evidence Analysis Reports
Evidence Review: Brief. A three-page summary of report methodologies, results, key findings, and implications. Coming soon.
Evidence Review: Full Report. A critical analysis and synthesis of the effectiveness of strategies that might be applied to address NPM 14 to serve as the foundation for accountability across all states and jurisdictions. The evidence review uses a structured approach to evaluate the available empirical evidence and to draw conclusions for MCH programs based on the best available evidence. Read about the evidence analysis report methodology | You can also access the full set of Evidence Analysis Reports. Coming soon.
Promising Practices
You can access strategies from AMCHP's Innovation Station that have shown promise in advancing your NPM below. While these strategies may not completely align with your current activities, they can be used to help guide further development and measurement of your ESM.
Sample ESMs
Domain and National Performance Measure: A. Percent of women who smoke during pregnancy and B. Percent of children who live in households where someone smokes
| Strategy [Source] | Evidence-based/-informed Strategy Measure (ESM) |
| --- | --- |
| Promote increased use of state-funded quitline [3] | # of calls received by smoking quitline in the past year |
| Increase the number of local communities with tobacco control laws and ordinances [3,4] | #/% of local communities with tobacco control laws and ordinances |
| Partner with WIC to promote smoking cessation among pregnant and postpartum women [3,4] | #/% of WIC sites implementing evidence-based 5As screening tool and referring pregnant and postpartum women to smoking cessation services |
| Implement smoking cessation programs such as Baby & Me Tobacco Free Program and Smoking Cessation and Reduction in Pregnancy Treatment (SCRIPT) Program in local jurisdictions [4] | # of local jurisdictions with a formal smoking cessation program for pregnant and postpartum women |
[3] Women's and Children's Health Policy Center, Johns Hopkins Bloomberg School of Public Health. Environmental Scans.
[4] Association of Maternal and Child Health Programs & Johns Hopkins Bloomberg School of Public Health. Taking Action with Evidence: Implementation Roadmap Webinars.
Source: Sample Strategies and Evidence-based/informed Strategy Measures (ESMs) (WCHPC). A list of sample strategies and ESMs for each of the 15 NPMs. Sources are provided at the end of the document. 
---
Related ESMs. You can access ESMs being implemented by other states/jurisdictions that may serve as models for NPM 14.
Additional Learning
NPM 14 Transformation Tools (MCH Navigator and National MCH Workforce Development Center). Learning resources, implementation strategies, and links to the evidence base for the competencies needed to carry out NPM 14 activities.
Taking Action with Evidence Implementation Roadmap (Association of MCH Programs (AMCHP) and WCHPC). Archived webinars and additional learning and implementation resources.
Historical Resources from the MCH Digital Library (NCEMCH). This bibliography is automatically generated to pull resources from MCHLine, the MCH Library's online catalog of seminal resources, in support of NPM 14. Coming soon.
Additional Resources
Data Resource Center for Child and Adolescent Health (DRC): A project of the Child and Adolescent Health Measurement Initiative, the DRC is a national data resource providing easy access to children's health data on a variety of important topics, including the health and well-being of children and access to quality care.