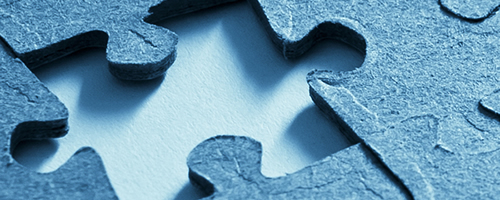 Adequate Insurance Coverage
Significance
The Title V Maternal and Child Health Services Block Grant to States Program guidance defines the significance of this goal as follows:
Almost one-quarter of American children with continuous insurance coverage are not adequately insured. Inadequately insured children are more likely to have delayed or forgone care, lack a medical home, be less likely to receive needed referrals and care coordination, and receive family-centered care. The American Academy of Pediatrics highlighted the importance of this issue with a policy statement. The major problems cited were cost-sharing requirements that are too high, benefit limitations, and inadequate coverage of needed services.
NPM 15 Tools
Introductory Resources
Summary of the Evidence
The evidence analysis review for this NPM is under development, so currently we rely on promising practices that appear to have utility.
Evidence Analysis Reports
Evidence Review: Brief. A three-page summary of report methodologies, results, key findings, and implications. Coming soon.
Evidence Review: Full Report. A critical analysis and synthesis of the effectiveness of strategies that might be applied to address NPM 15 to serve as the foundation for accountability across all states and jurisdictions. The evidence review uses a structured approach to evaluate the available empirical evidence and to draw conclusions for MCH programs based on the best available evidence. Read about the evidence analysis report methodology | You can also access the full set of Evidence Analysis Reports. Coming soon.
Promising Practices
You can access strategies from AMCHP's Innovation Station that have shown promise in advancing your NPM below. While these strategies may not completely align with your current activities, they can be used to help guide further development and measurement of your ESM.
Sample ESMs
Domain and National Performance Measure: Percent of children ages 0 through 17 who are adequately insured
| Strategy [Source] | Evidence-based/-informed Strategy Measure (ESM) |
| --- | --- |
| Support workforce development trainings for Title V staff to ensure knowledge of insurance coverage [3,4] | # of staff who complete trainings about insurance coverage for children |
| Modify public insurance benefits to reduce Medicaid churning [3] | Temporary eligibility criteria established to reduce loss of insurance benefit for families; #/% children automatically enrolled in Medicaid |
| Expand CHIP eligibility [3,4] | #/% children newly enrolled in CHIP with expanded eligibility criteria |
| Offer insurance application assistance through community organizations [3] | #/% of community organizations that offer assistance with insurance applications |
[3] Women's and Children's Health Policy Center, Johns Hopkins Bloomberg School of Public Health. Environmental Scans.
[4] Association of Maternal and Child Health Programs & Johns Hopkins Bloomberg School of Public Health. Taking Action with Evidence: Implementation Roadmap Webinars.
Source: Sample Strategies and Evidence-based/informed Strategy Measures (ESMs) (WCHPC). A list of sample strategies and ESMs for each of the 15 NPMs. Sources are provided at the end of the document. 
---
Related ESMs. You can access ESMs being implemented by other states/jurisdictions that may serve as models for NPM 15.
Additional Learning
NPM 15 Transformation Tools (MCH Navigator and National MCH Workforce Development Center). Learning resources, implementation strategies, and links to the evidence base for the competencies needed to carry out NPM 15 activities.
Taking Action with Evidence Implementation Roadmap (Association of MCH Programs (AMCHP) and WCHPC). Archived webinars and additional learning and implementation resources.
Historical Resources from the MCH Digital Library (NCEMCH). This bibliography is automatically generated to pull resources from MCHLine, the MCH Library's online catalog of seminal resources, in support of NPM 15. Coming soon.
Additional Resources