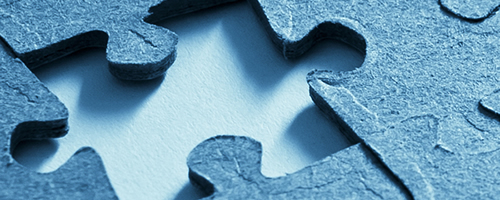 Low-Risk Cesarean Delivery
Significance
The Title V Maternal and Child Health Services Block Grant to States Program guidance defines the significance of this goal as follows:
Cesarean delivery can be a life-saving procedure for certain medical indications. However, for most low-risk pregnancies, cesarean delivery poses avoidable maternal risks of morbidity and mortality, including hemorrhage, infection, and blood clots— risks that compound with subsequent cesarean deliveries.
Much of the temporal increase in cesarean delivery (over 50% in the past decade), and wide variation across states, hospitals, and practitioners, can be attributed to first-birth cesareans. Moreover, cesarean delivery in low-risk first births may be most amenable to intervention through quality improvement efforts. This low-risk cesarean measure, also known as nulliparous term singleton vertex (NTSV) cesarean, is endorsed by the ACOG, The Joint Commission (PC-02), National Quality Forum (#0471), Center for Medicaid and Medicare Services (CMS) - CHIPRA Child Core Set of Maternity Measures, and the American Medical Association-Physician Consortium for Patient Improvement.
NPM 2 Tools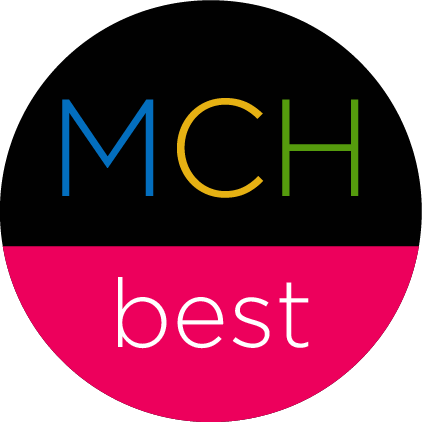 NEW! The MCH Evidence Center is pleased to share Phase 1 of the MCHbest database: the Bank of Evidence-linked Strategies and Tools.
The database aggregates sample evidence-based/informed strategies that can be used as-is or adapted to develop Evidence-based or informed Strategy Measures (ESMs) for each of the MCH National Performance Measures (NPMs). Use the database along with the ESM Development Guide to work through the entire ESM process.
NEW! Watch a short video (below) discussing state-of-the-art, evidence-based/informed strategies that can be used or adapted as ESMs. Experts in the field discuss approaches, the science, and specific ways that Title V agencies can implement and measure these approaches.
Strategy Video
Presented by Deborah F. Perry, GU Center for Child and Human Development
Introductory Resources
Summary of the Evidence
Evidence suggests that engaging providers in hospital-wide efforts dedicated to cesarean reduction may promote decreases in the percentage of cesarean deliveries among low-risk first births. Additional trends emerged from the evidence that can serve as ideas to expand your ESM in the future.
Interventions implemented at the patient only (e.g., childbirth education classes) and hospital only (e.g., chart audit and feedback) levels appear most effective in decreasing the percentage of cesarean deliveries among low-risk first-time mothers (nulliparous women).
Labor support, which includes supportive care from trained doulas, also appears to be an effective provider-based intervention to reduce cesarean deliveries among low-risk first births.
The evidence of effectiveness for other provider-based interventions (e.g., active management of labor, administration of epidural analgesia) is less clear.
Adding population-based components in interventions occurring among hospitals, providers, or patients may support the effectiveness of those interventions, as compared to interventions implemented in those categories alone.
Using multicomponent interventions (e.g., combining patient and provider interventions) may have increased effectiveness, but there are insufficient number of published studies to determine effectiveness.
Access the published evidence.
Evidence Analysis Reports
Promising Practices
You can access strategies from AMCHP's Innovation Station that have shown promise in advancing your NPM below. While these strategies may not completely align with your current activities, they can be used to help guide further development and measurement of your ESM.
Sample ESMs
Domain and National Performance Measure: Percent of cesarean deliveries among low-risk first births
| Strategy [Source] | Evidence-based/-informed Strategy Measure (ESM) |
| --- | --- |
| Support state-wide quality improvement collaborative to identify areas of improvement and implement strategies to reduce cesarean deliveries | #/% of birth hospitals and health plans participating in collaborative and monitoring/incentivizing improvement |
| Use Medicaid data to inform programmatic efforts and review economic costs of cesarean deliveries [3] | # web hits to annual report profiling deliveries by type, risk factors, and cost; Medicaid policy or procedural change to reduce cesarean (e.g., change in payment, incentive plan) |
| Extend targeted outreach to hospitals with high rates of cesarean deliveries [3] | # of participants attending webinar |
| Convene task force comprised of agencies focused on women's health | % of hospitals with high rates of cesarean deliveries that receive site visits |
[3] Women's and Children's Health Policy Center, Johns Hopkins Bloomberg School of Public Health. Environmental Scans.
Source: Sample Strategies and Evidence-based/informed Strategy Measures (ESMs) (WCHPC). A list of sample strategies and ESMs for each of the 15 NPMs. Sources are provided at the end of the document. 
---
Related ESMs. Access ESMs being implemented by other states/jurisdictions that may serve as models for future work with NPM 2.
Additional Learning
NPM 2 Transformation Tools (MCH Navigator and National MCH Workforce Development Center). Learning resources, implementation strategies, and links to the evidence base for the competencies needed to carry out NPM 2 activities.
Taking Action with Evidence Implementation Roadmap (Association of MCH Programs (AMCHP) and WCHPC). Archived webinars and additional learning and implementation resources.
Historical Resources from the MCH Digital Library (NCEMCH). This bibliography is automatically generated to pull resources from MCHLine, the MCH Library's online catalog of seminal resources, in support of NPM 2. Coming soon.
Additional Resources