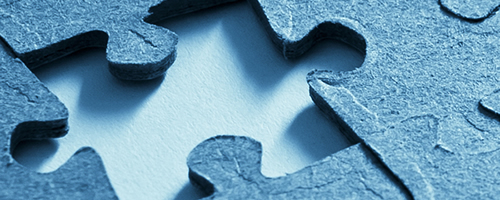 Risk-Appropriate Perinatal Care (Perinatal Regionalization)
Significance
The Title V Maternal and Child Health Services Block Grant to States Program guidance defines the significance of this goal as follows:
Very low birth weight infants (‹1,500 grams or 3.25 pounds) are the most fragile newborns. Although they represented less than 2% of all births in 2010, VLBW infants accounted for 53% of all infant deaths, with a risk of death over 100 times higher than that of normal birth weight infants (>=2,500 grams or 5.5 pounds). VLBW infants are significantly more likely to survive and thrive when born in a facility with a level-III Neonatal Intensive Care Unit (NICU), a subspecialty facility equipped to handle high-risk neonates. In 2012, the AAP provided updated guidelines on the definitions of neonatal levels of care to include Level I (basic care), Level II (specialty care), and Levels III and IV (subspecialty intensive care) based on the availability of 62 appropriate personnel, physical space, equipment, and organization. Given overwhelming evidence of improved outcomes, the AAP recommends that VLBW and/or very preterm infants (‹32 weeks' gestation) be born in only level III or IV facilities. This measure is endorsed by the National Quality Forum (#0477).
NPM 3 Tools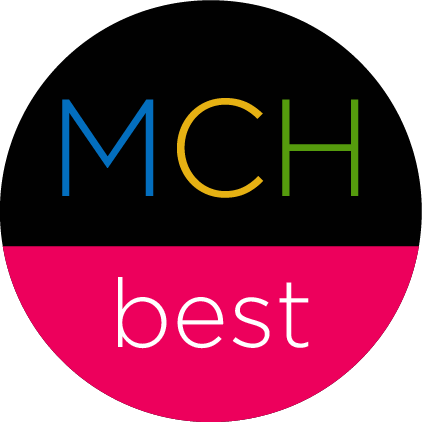 NEW! The MCH Evidence Center is pleased to share Phase 1 of the MCHbest database: the Bank of Evidence-linked Strategies and Tools.
The database aggregates sample evidence-based/informed strategies that can be used as-is or adapted to develop Evidence-based or informed Strategy Measures (ESMs) for each of the MCH National Performance Measures (NPMs). Use the database along with the ESM Development Guide to work through the entire ESM process.
NEW! Watch a short video (below) discussing state-of-the-art, evidence-based/informed strategies that can be used or adapted as ESMs. Experts in the field discuss approaches, the science, and specific ways that Title V agencies can implement and measure these approaches.
Strategy Video
Presented by Kate Menard, University of North Carolina
Introductory Resources
Summary of the Evidence
The following trends emerged from analysis of peer- reviewed evidence. While findings might not completely align with your ESM, they can serve as ideas to expand your ESM in the future.
Interventions implemented at both the hospital and population-based systems levels appeared most effective in increasing risk-appropriate perinatal care.
Population-based systems interventions alone appeared less effective.
Adding a hospital component to population-based systems interventions appears to support the effectiveness of those interventions.
The evidence of effectiveness for interventions with a patient component is less clear.
Access the published evidence.
Evidence Analysis Reports
Promising Practices
You can access strategies from AMCHP's Innovation Station that have shown promise in advancing your NPM below. While these strategies may not completely align with your current activities, they can be used to help guide further development and measurement of your ESM.
Sample ESMs
Domain and National Performance Measure: Percent of very low birth weight infants born in a hospital with a Level III+ NICU
| Strategy [Source] | Evidence-based/-informed Strategy Measure (ESM) |
| --- | --- |
| Support quality improvement collaboratives for hospitals regarding high-risk maternal transports | # of hospitals participating in collaboratives |
| Strengthen transportation systems for transport of high-risk mothers and newborns | #/% birth facilities with a point of contact for transport |
| Develop educational model for identifying indications for transport of high-risk pregnant women | # of providers who complete CME module |
| Strengthen communication networks between Level III and other birth facilities in accordance with ACOG Consensus Statement | % of hospitals whose high-risk committees attend periodic conference calls to review protocols and outcomes for delivery of VLBW infants |
Source: Sample Strategies and Evidence-based/informed Strategy Measures (ESMs) (WCHPC). A list of sample strategies and ESMs for each of the 15 NPMs. Sources are provided at the end of the document. 
---
Related ESMs. Access ESMs being implemented by other states/jurisdictions that may serve as models for future work with NPM 3.
Additional Learning
NPM 3 Transformation Tools (MCH Navigator and National MCH Workforce Development Center). Learning resources, implementation strategies, and links to the evidence base for the competencies needed to carry out NPM 3 activities.
Taking Action with Evidence Implementation Roadmap (Association of MCH Programs (AMCHP) and WCHPC). Archived webinars and additional learning and implementation resources.
Historical Resources from the MCH Digital Library (NCEMCH). This bibliography is automatically generated to pull resources from MCHLine, the MCH Library's online catalog of seminal resources, in support of NPM 3. Coming soon.
Additional Resources