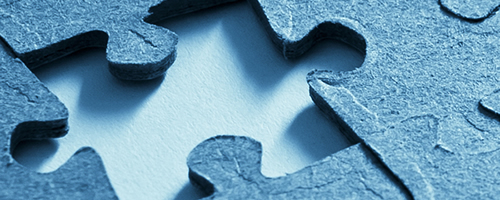 Breastfeeding
Significance
The Title V Maternal and Child Health Services Block Grant to States Program guidance defines the significance of this goal as follows:
Advantages of breastfeeding are indisputable. The American Academy of Pediatrics recommends all infants (including premature and sick newborns) exclusively breastfeed for about six months as human milk supports optimal growth and development by providing all required nutrients during that time. Breastfeeding strengthens the immune system, improves normal immune response to certain vaccines, offers possible protection from allergies, and reduces probability of SIDS. Research demonstrates breastfed children may be less likely to develop juvenile diabetes; and may have a lower risk of developing childhood obesity, and asthma; and tend to have fewer dental cavities throughout life. The bond of a nursing mother and child is stronger than any other human contact. A woman's ability to meet her childs nutritional needs improves confidence and bonding with the baby and reduces feelings of anxiety and postnatal depression. Increased release of oxytocin while breastfeeding, leads to a reduction in post-partum hemorrhage and quicker return to a normal sized uterus over time, mothers who breastfeed may be less likely to develop breast, uterine and ovarian cancer and have a reduced risk of developing osteoporosis.
NPM 4 Tools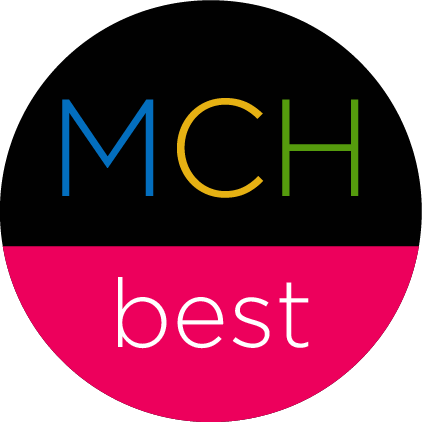 NEW! The MCH Evidence Center is pleased to share Phase 1 of the MCHbest database: the Bank of Evidence-linked Strategies and Tools.
The database aggregates sample evidence-based/informed strategies that can be used as-is or adapted to develop Evidence-based or informed Strategy Measures (ESMs) for each of the MCH National Performance Measures (NPMs). Use the database along with the ESM Development Guide to work through the entire ESM process.
NEW! Watch a short video (below) discussing state-of-the-art, evidence-based/informed strategies that can be used or adapted as ESMs. Experts in the field discuss approaches, the science, and specific ways that Title V agencies can implement and measure these approaches.
Strategy Video
Presented by Barb Himes, First Candle
Introductory Resources
Summary of the Evidence
Established Evidence
The following trends emerged from analysis of peer- reviewed evidence. While findings might not completely align with your ESM, they can serve as ideas to expand your ESM in the future.
Lactation consultant interventions and home visits provided by professionals (other than lactation consultants or peer counselors) appear to be effective for increasing both breastfeeding initiation and exclusivity at 6 months.
Peer counselor interventions appear to be effective and are more likely to influence initiation than exclusivity at 6 months.
There is less clear evidence to support the WIC food package change, group education, or hospital policies.
Access the published evidence.
Emerging Evidence
There is emerging evidence that an intensive, hospital-based quality improvement and technical assistance intervention to improve compliance with the Ten Steps to Successful Breastfeeding program appears to be effective through the following: skin-to-skin care after cesarean delivery was significantly associated with increased breastfeeding initiation and exclusivity in all races; rooming in was significantly associated with increased exclusive breastfeeding in African American infants only. Read the evidence.
Evidence Analysis Reports
Promising Practices
You can access strategies from AMCHP's Innovation Station that have shown promise in advancing your NPM below. While these strategies may not completely align with your current activities, they can be used to help guide further development and measurement of your ESM.
Sample ESMs
Domain and National Performance Measure: A. Percent of infants who are ever breastfed and B. Percent of infants breastfed exclusively through 6 months
| Strategy [Source] | Evidence-based/-informed Strategy Measure (ESM) |
| --- | --- |
| Maintain a 24-hour breastfeeding hotline staffed by a bilingual certified lactation consultant [4] | # of calls annually to state-run hotline |
| Deliver training and support for home visitors [3,4] | Increase knowledge of best practices among home visitors as assessed at annual cross-model training |
| Offer technical assistance and education to employers using the Business Case for Breastfeeding [3] | # of employers who receive technical assistance and education about best breastfeeding practices |
| Continue to strengthen hospital efforts in supporting mothers/babies through comprehensive breastfeeding policies [3,4] | # of hospitals receiving technical assistance in comprehensive breastfeeding policies |
[3] Women's and Children's Health Policy Center, Johns Hopkins Bloomberg School of Public Health. Environmental Scans.
[4] Association of Maternal and Child Health Programs & Johns Hopkins Bloomberg School of Public Health. Taking Action with Evidence: Implementation Roadmap Webinars.
Source: Sample Strategies and Evidence-based/informed Strategy Measures (ESMs) (WCHPC). A list of sample strategies and ESMs for each of the 15 NPMs. Sources are provided at the end of the document. 
---
Related ESMs. Access ESMs being implemented by other states/jurisdictions that may serve as models for future work with NPM 4.
Additional Learning
NPM 4 Transformation Tools (MCH Navigator and National MCH Workforce Development Center). Learning resources, implementation strategies, and links to the evidence base for the competencies needed to carry out NPM 4 activities.
Taking Action with Evidence Implementation Roadmap (Association of MCH Programs (AMCHP) and WCHPC). Archived webinars and additional learning and implementation resources.
Historical Resources from the MCH Digital Library (NCEMCH). This bibliography is automatically generated to pull resources from MCHLine, the MCH Library's online catalog of seminal resources, in support of NPM 4. Coming soon.
Additional Resources