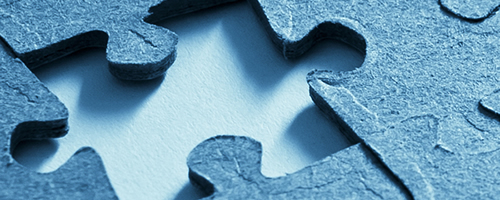 Safe Sleep
Significance
The Title V Maternal and Child Health Services Block Grant to States Program guidance defines the significance of this goal as follows:
Sleep-related infant deaths, also called Sudden Unexpected Infant Deaths (SUID), are the leading cause of infant death after the first month of life and the third leading cause of infant death overall. Sleep-related SUIDs include Sudden Infant Death Syndrome (SIDS), unknown cause, and accidental suffocation and strangulation in bed. Due to heightened risk of SIDS when infants are placed to sleep in side (lateral) or stomach (prone) sleep positions, the AAP has long recommended the back (supine) sleep position. However, in 2011, AAP expanded its recommendations to help reduce the risk of all sleep-related deaths through a safe sleep environment that includes use of the back-sleep position, on a separate firm sleep surface (room-sharing without bed sharing), and without loose bedding. Among others, additional higher-level recommendations include breastfeeding and avoiding smoke exposure during pregnancy and after birth. These expanded recommendations have formed the basis of the National Institute of Child Health and Development (NICHD) Safe to Sleep Campaign®.
NPM 5 Tools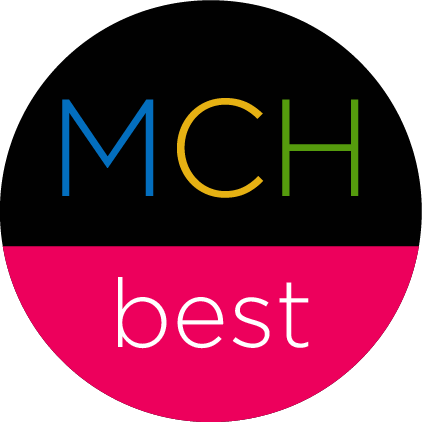 NEW! The MCH Evidence Center is pleased to share Phase 1 of the MCHbest database: the Bank of Evidence-linked Strategies and Tools.
The database aggregates sample evidence-based/informed strategies that can be used as-is or adapted to develop Evidence-based or informed Strategy Measures (ESMs) for each of the MCH National Performance Measures (NPMs). Use the database along with the ESM Development Guide to work through the entire ESM process.
NEW! Watch a short video (below) discussing state-of-the-art, evidence-based/informed strategies that can be used or adapted as ESMs. Experts in the field discuss approaches, the science, and specific ways that Title V agencies can implement and measure these approaches.
Strategy Video
Presented by Suzanne Bronheim, Georgetown University
Introductory Resources
Summary of the Evidence
The following trends emerged from analysis of peer- reviewed evidence (Note: this review focused only on sleep position). These findings may serve as ideas to expand your ESM in the future.
Interventions targeting caregivers only appear to be somewhat effective.
Interventions implemented at the caregiver, health care provider, and hospital levels without quality improvement initiatives appear to be effective.
Interventions implemented at the caregiver, health care provider, and hospital levels with quality improvement appear to be somewhat effective.
National campaigns appear to be effective.
Due to the limited scope of included studies, there is less clear evidence of the effectiveness for interventions focusing on health care providers or child care providers only.1
New Research!
Ashley HH, Kortsmit K, Kaplan L, Reiney E, et al. Prevalence and Factors Associated With Safe Infant Sleep Practices. Pediatrics November 2019, 144 (5) e20191286; DOI: https://doi.org/10.1542/peds.2019-1286. This article examines the prevalence of safe infant sleep practices and variation by sociodemographic, behavioral, and health care characteristics, including provider advice. It provides state-specific data on additional safe sleep practices that can help drive improvement. Findings relevant to Title V programs include:
Receiving provider advice was associated with increased use of safe sleep practices, supporting the importance of safe sleep promotion within health care settings. While more than 90% of women reported that a health care provider had told them to place their infant on their backs to sleep, only about half received advice to room-share without bed-sharing.
There is significant state variation in safe sleep practices, with estimates spanning 20 to 25 percentage points. These state differences were not explained by sociodemographic, behavioral or healthcare characteristics, which might instead reflect state or regional cultural norms or the influence of state-level educational campaigns to promote safe sleep practices.
"The findings from this study indicate that we need to redouble public awareness and provider training efforts on the safe sleep environment," said Lorena Kaplan, MPH, CHES of NIH's Eunice Kennedy Shriver National Institute of Child Health and Human Development. "Providers may need new resources like decision support tools and motivational interviewing to understand barriers and counsel parents more effectively."2
References:
1 Lai Y, Garcia S, Strobino D, Grason H, Minkovitz C. National Performance Measure 5 Safe Sleep Evidence Review. Strengthen the Evidence Base for Maternal and Child Health Programs. Women's and Children's Health Policy Center, Johns Hopkins University, Baltimore, MD. 2017.
2 HRSA News Room. Study Finds Safe Infant Sleep Practices Need Improvement. HRSA 2019 Press Releases. October 21, 2019.
Access the published evidence.
Evidence Analysis Reports
Promising Practices
You can access strategies from AMCHP's Innovation Station that have shown promise in advancing your NPM below. While these strategies may not completely align with your current activities, they can be used to help guide further development and measurement of your ESM.
Additional Promising Practices:
Sample ESMs
Domain and National Performance Measure: Percent of infants placed to sleep on their back
| Strategy [Source] | Evidence-based/-informed Strategy Measure (ESM) |
| --- | --- |
| Analyze PRAMS and SUID-CDR data to identify program targets, inform interventions, and develop fact sheets [1,2] | # of state-wide or local programs integrating PRAMS/SUID data to develop or target interventions |
| Partner with WIC, home visiting or other programs to provide safe sleep education and counseling [1,2] | #/% of WIC participants, home visiting clients, or other program participants that received safe sleep counseling |
| Enforce laws regarding mandatory training for childcare providers, medical professionals, and emergency medical technicians [1,2] | % of audited child care providers or other professionals in compliance with regulation |
| Implement train the trainer programs for the various providers engaged pre and postnatally [1,2] | % of licensed medical professionals who received CE credits on SUID prevention or safe sleep practices in the past year |
[1] Kogan et al. (2015). A new performance measurement system for maternal and child health in the United States. Maternal and Child Health Journal.
[2] Kogan, M., & Lawler, M. (2015, December 8). Development of evidence-based or informed strategy measures [Webinar].
Source: Sample Strategies and Evidence-based/informed Strategy Measures (ESMs) (WCHPC). A list of sample strategies and ESMs for each of the 15 NPMs. Sources are provided at the end of the document. 
---
Related ESMs. Access ESMs being implemented by other states/jurisdictions that may serve as models for future work with NPM 5.
Additional Learning
NPM 5 Transformation Tools (MCH Navigator and National MCH Workforce Development Center). Learning resources, implementation strategies, and links to the evidence base for the competencies needed to carry out NPM 5 activities.
Taking Action with Evidence Implementation Roadmap (Association of MCH Programs (AMCHP) and WCHPC). Archived webinars and additional learning and implementation resources.
Historical Resources from the MCH Digital Library (NCEMCH). This bibliography is automatically generated to pull resources from MCHLine, the MCH Library's online catalog of seminal resources,*--- in support of NPM 5. Coming soon.
Additional Resources