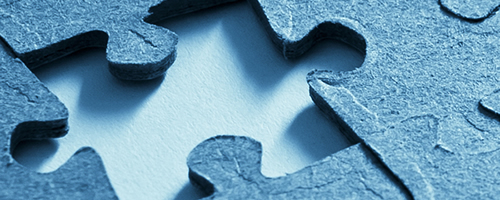 Developmental Screening
The Title V Maternal and Child Health Services Block Grant to States Program guidance defines the significance of this goal as follows:
Early identification of developmental disorders is critical to the well-being of children and their families. It is an integral function of the primary care medical home. The percent of children with a developmental disorder has been increasing, yet overall screening rates have remained low. The American Academy of Pediatrics recommends screening tests begin at the nine month visit.
NPM 6 Tools
Introductory Resources
Evidence Analysis Report
Implementation Strategies
Additional Learning

NPM 6 Transformation Tools (MCH Navigator and National MCH Workforce Development Center). Learning resources, implementation strategies, and links to the evidence base for the competencies needed to carry out NPM 6 activities.
Taking Action with Evidence Implementation Roadmap (Association of MCH Programs (AMCHP) and WCHPC). Archived webinars and additional learning and implementation resources.
Historical Resources from the MCH Digital Library (NCEMCH). This bibliography is automatically generated to pull resources from MCHLine, the MCH Library's online catalog of seminal resources, in support of NPM 6. Coming soon.
Webinar on "Developmental Screening Alignment: National Performance Measure 6 Data and Strategies." Please join us on 

July 25 from 3:30—4:30pm ET

 for a webinar on new data from the National Survey on Children's Health related to Title V National Performance Measure #6 on Developmental Screening. Information from the recently published article on Prevalence and Variation of Developmental Screening and Surveillance in Early Childhood will also be shared. This webinar will include a highlight of new data, as well as strategies, resources, and state efforts to improve and promote developmental screening through Title V program activities. Register here!

External Resources

Data Resource Center for Child and Adolescent Health (DRC): A project of the Child and Adolescent Health Measurement Initiative, the DRC is a national data resource providing easy access to children's health data on a variety of important topics, including the health and well-being of children and access to quality care.
AMCHP Resources:

Implementation Toolkit for National Performance Measure 6. This toolkit contains examples of state strategies being used to address NPM 6 in Title V programs. It focuses on (1) data collection, measurement, adn the existing landscape; (2) policy research, development, and implementation; (3) systems coordination; (4) technical assistance and training; (5) education, engagement, and resource development; and (6) other program strategies.