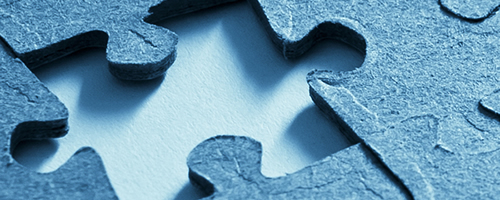 Developmental Screening
The Title V Maternal and Child Health Services Block Grant to States Program guidance defines the significance of this goal as follows:
Early identification of developmental disorders is critical to the well-being of children and their families. It is an integral function of the primary care medical home. The percent of children with a developmental disorder has been increasing, yet overall screening rates have remained low. The American Academy of Pediatrics recommends screening tests begin at the nine month visit.
NPM 6 Tools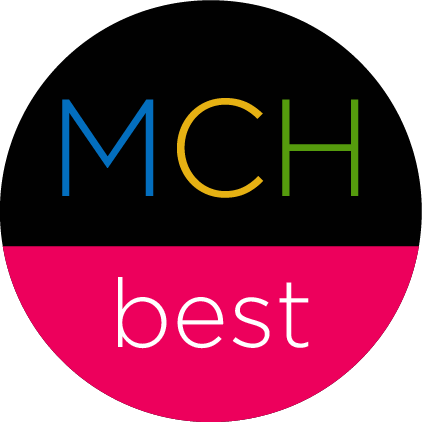 NEW! The MCH Evidence Center is pleased to share Phase 1 of the MCHbest database: the Bank of Evidence-linked Strategies and Tools.
The database aggregates sample evidence-based/informed strategies that can be used as-is or adapted to develop Evidence-based or informed Strategy Measures (ESMs) for each of the MCH National Performance Measures (NPMs). Use the database along with the ESM Development Guide to work through the entire ESM process.
NEW! Watch a short video (below) discussing state-of-the-art, evidence-based/informed strategies that can be used or adapted as ESMs. Experts in the field discuss approaches, the science, and specific ways that Title V agencies can implement and measure these approaches.
Strategy Video
Presented by Sarah Riehl, Georgetown University Medical Center
Introductory Resources
Summary of the Evidence
The following trends emerged from analysis of peer- reviewed evidence. While findings might not completely align with your ESM, they can serve as ideas to expand your ESM in the future.
Quality improvement in health care settings appears to be effective.
Systems-level approaches with quality improvement interventions appears to be effective.
Health care provider training and home visiting programs may be effective; however, further evidence is needed to fully assess.
Access the published evidence.
Evidence Analysis Reports
Promising Practices
You can access strategies from AMCHP's Innovation Station that have shown promise in advancing your NPM below. While these strategies may not completely align with your current activities, they can be used to help guide further development and measurement of your ESM.
Sample ESMs
Domain and National Performance Measure: Percent of children, ages 10 through 71 months, receiving a developmental screening using a parent-completed screening tool
| Strategy [Source] | Evidence-based/-informed Strategy Measure (ESM) |
| --- | --- |
| Implement a quality improvement learning collaborative to improve developmental screening practices (e.g. tools, documentation, referrals) [3,4] | # of pediatric and family practices participating in learning collaborative |
| Establish an interagency committee for developmental screening to facilitate communication [3] | # of meetings of Interagency committee |
| Develop a shared data collection tool to track information on screening and follow-up [3] | # trained providers using statewide registry |
| Support Help Me Grow activities to make developmental screening tools accessible to families [3] | # families served by Help Me Grow |
[3] Women's and Children's Health Policy Center, Johns Hopkins Bloomberg School of Public Health. Environmental Scans.
[4] Association of Maternal and Child Health Programs & Johns Hopkins Bloomberg School of Public Health. Taking Action with Evidence: Implementation Roadmap Webinars.
Source: Sample Strategies and Evidence-based/informed Strategy Measures (ESMs) (WCHPC). A list of sample strategies and ESMs for each of the 15 NPMs. Sources are provided at the end of the document. 
---
Related ESMs. Access ESMs being implemented by other states/jurisdictions that may serve as models for future work with NPM 6.
Additional Learning
NPM 6 Transformation Tools (MCH Navigator and National MCH Workforce Development Center). Learning resources, implementation strategies, and links to the evidence base for the competencies needed to carry out NPM 6 activities.
Taking Action with Evidence Implementation Roadmap (Association of MCH Programs (AMCHP) and WCHPC). Archived webinars and additional learning and implementation resources.
Historical Resources from the MCH Digital Library (NCEMCH). This bibliography is automatically generated to pull resources from MCHLine, the MCH Library's online catalog of seminal resources, in support of NPM 6. Coming soon.
NPM 6 Webinar: Access slides and recording from the Developmental Screening Alignment: National Performance Measure 6 Data and Strategies webinar [July, 2018]/ Presenters: Ashley Hirai, Senior Scientist, Office of Epidemiology and Research, HRSA's Maternal and Child Health Bureau and Colleen Reuland, Director, Oregon Pediatric Improvement Partnership (OPIP).
Additional Resources
Data Resource Center for Child and Adolescent Health (DRC): A project of the Child and Adolescent Health Measurement Initiative, the DRC is a national data resource providing easy access to children's health data on a variety of important topics, including the health and well-being of children and access to quality care.
AMCHP Resources: