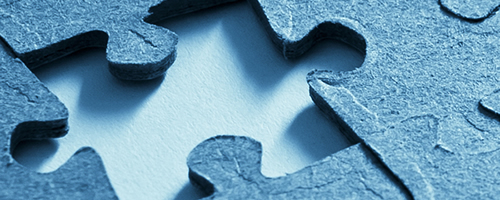 Child Safety/Injury
Significance
The Title V Maternal and Child Health Services Block Grant to States Program guidance defines the significance of this goal as follows:
Injury is the leading cause of child mortality. For those who suffer non-fatal severe injuries, many will become children with special health care needs. Effective interventions to reduce injury exist but are not fully implemented in systems of care that serve children and their families. Reducing the burden of nonfatal injury can greatly improve the life course trajectory of infants, children, and adolescents resulting in improved quality of life and cost savings.
NPM 7 Tools
Introductory Resources
Summary of the Evidence
Evidence Analysis Reports
Evidence Review: Brief. A three-page summary of report methodologies, results, key findings, and implications. Coming soon.
Evidence Review: Full Report. A critical analysis and synthesis of the effectiveness of strategies that might be applied to address NPM 7 to serve as the foundation for accountability across all states and jurisdictions. The evidence review uses a structured approach to evaluate the available empirical evidence and to draw conclusions for MCH programs based on the best available evidence. Read about the evidence analysis report methodology | You can also access the full set of Evidence Analysis Reports. Coming soon.
Promising Practices
You can access strategies from AMCHP's Innovation Station that have shown promise in advancing your NPM below. While these strategies may not completely align with your current activities, they can be used to help guide further development and measurement of your ESM.
Sample ESMs
Domain and National Performance Measure: Rate of hospitalization for non-fatal injury per 100,000 children ages 0 through 9 and adolescents ages 10 through 19
| Strategy [Source] | Evidence-based/-informed Strategy Measure (ESM) |
| --- | --- |
| Provide training for home visitors on assessing home safety [3] | Increase knowledge of best practices among home visitors as assessed at annual cross-model training |
| Link with schools to promote safe behaviors through comprehensive parent/student education campaigns [3] | % of middle schools implementing comprehensive injury prevention education campaigns |
| Support local health departments in offering free car seat safety inspections and distributing care seats [3,4] | # of inspections completed and car seats distributed in past year by health department |
| Encourage school districts to require helmet use when riding to school [3] | % of schools with policies requiring helmet use |
[3] Women's and Children's Health Policy Center, Johns Hopkins Bloomberg School of Public Health. Environmental Scans.
[4] Association of Maternal and Child Health Programs & Johns Hopkins Bloomberg School of Public Health. Taking Action with Evidence: Implementation Roadmap Webinars.
Source: Sample Strategies and Evidence-based/informed Strategy Measures (ESMs) (WCHPC). A list of sample strategies and ESMs for each of the 15 NPMs. Sources are provided at the end of the document. 
---
Related ESMs. Access ESMs being implemented by other states/jurisdictions that may serve as models for future work with NPM 7.
Additional Learning
NPM 7 Transformation Tools (MCH Navigator and National MCH Workforce Development Center). Learning resources, implementation strategies, and links to the evidence base for the competencies needed to carry out NPM 7 activities.
Taking Action with Evidence Implementation Roadmap (Association of MCH Programs (AMCHP) and WCHPC). Archived webinars and additional learning and implementation resources.
Historical Resources from the MCH Digital Library (NCEMCH). This bibliography is automatically generated to pull resources from MCHLine, the MCH Library's online catalog of seminal resources, in support of NPM 7. Coming soon.
Additional Resources
Children's Safety Network: An MCHB-funded technical assistance resource center, this project supports NPM 7 topic areas.
Data Resource Center for Child and Adolescent Health (DRC): A project of the Child and Adolescent Health Measurement Initiative, the DRC is a national data resource providing easy access to children's health data on a variety of important topics, including the health and well-being of children and access to quality care.