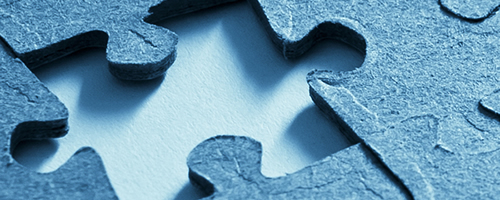 Physical Activity
The Title V Maternal and Child Health Services Block Grant to States Program guidance defines the significance of this goal as follows:
Regular physical activity can improve the health and quality of life of Americans of all ages, regardless of the presence of a chronic disease or disability. Physical activity in children and adolescents reduces the risk of early life risk factors for cardiovascular disease, hypertension, Type II diabetes, and osteoporosis. In addition to aerobic and muscle-strengthening activities, bone-strengthening activities are especially important for children and young adolescents because the majority of peak bone mass is obtained by the end of adolescence.
NPM 8 Tools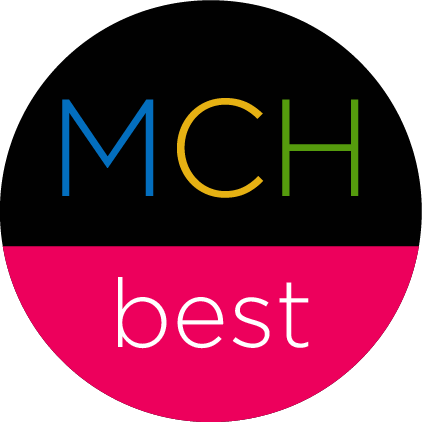 NEW! The MCH Evidence Center is pleased to share Phase 1 of the MCHbest database: the Bank of Evidence-linked Strategies and Tools.
The database aggregates sample evidence-based/informed strategies that can be used as-is or adapted to develop Evidence-based or informed Strategy Measures (ESMs) for each of the MCH National Performance Measures (NPMs). Use the database along with the ESM Development Guide to work through the entire ESM process.
Other New Resources:
NPM 8 Physical Activity (Ages 6-17) - Evidence Review: Brief. A summary of report methodologies, results, key findings, and implications.
NPM 8 Physical Activity (Ages 6-17) - Evidence Review: Full Report. A critical analysis and synthesis of the effectiveness of strategies that might be applied to address NPM 8 to serve as the foundation for accountability across all states and jurisdictions.
Watch a short video (below) discussing state-of-the-art, evidence-based/informed strategies that can be used or adapted as ESMs. Experts in the field discuss approaches, the science, and specific ways that Title V agencies can implement and measure these approaches.
Strategy Video
Presented by Rachel Brady, GU Center for Child and Human Development
Introductory Resources
Summary of the Evidence
The evidence analysis review for this NPM is under development, so currently we rely on promising practices that appear to have utility.
Evidence Analysis Reports
Promising Practices
You can access strategies from AMCHP's Innovation Station that have shown promise in advancing your NPM below. While these strategies may not completely align with your current activities, they can be used to help guide further development and measurement of your ESM.
Sample ESMs
Domain and National Performance Measure: Percent of children ages 6 through 11 and adolescents ages 12 through 17 who are physically active at least 60 minutes per day
| Strategy [Source] | Evidence-based/-informed Strategy Measure (ESM) |
| --- | --- |
| Analyze School Health Policies and Practices Study data [2] | #/% of districts or schools identified as lacking recess, PE periods, or after-school programs that receive targeted outreach |
| Partner with the department of education to design and implement school-based physical activity programs at the state or district level [2] | #/% of schools that participate in state or district-level intervention to improve physical activity content in PE classes |
| Provide training for pediatricians to screen for overweight/obesity and counsel/refer children for behavioral intervention [2] | % of licensed pediatricians who receive CME credits on BMI screening and behavioral counseling in the past year |
| Leverage funding to communities to focus on enhancing urban design [3,4] | Secure additional funding from multiple sources to enhance urban design; # of communities that secured additional such funding |
[2] Kogan, M., & Lawler, M. (2015, December 8). Development of evidence-based or informed strategy measures [Webinar].
[3] Women's and Children's Health Policy Center, Johns Hopkins Bloomberg School of Public Health. Environmental Scans.
[4] Association of Maternal and Child Health Programs & Johns Hopkins Bloomberg School of Public Health. Taking Action with Evidence: Implementation Roadmap Webinars.
Source: Sample Strategies and Evidence-based/informed Strategy Measures (ESMs) (WCHPC). A list of sample strategies and ESMs for each of the 15 NPMs. Sources are provided at the end of the document. 
---
Related ESMs. Access ESMs being implemented by other states/jurisdictions that may serve as models for future work with NPM 8.
Additional Learning
NPM 8 Transformation Tools (MCH Navigator and National MCH Workforce Development Center). Learning resources, implementation strategies, and links to the evidence base for the competencies needed to carry out NPM 8 activities.
Taking Action with Evidence Implementation Roadmap (Association of MCH Programs (AMCHP) and WCHPC). Archived webinars and additional learning and implementation resources.
Historical Resources from the MCH Digital Library (NCEMCH). This bibliography is automatically generated to pull resources from MCHLine, the MCH Library's online catalog of seminal resources, in support of NPM 8. Coming soon.
Additional Resources
Rural Obesity Prevention Toolkit (Rural Health Information Hub): This evidence-based toolkit is designed to help identify factors in communities that promote obesity, convene partners to help address those problems, and apply proven obesity prevention strategies.
Data Resource Center for Child and Adolescent Health (DRC): A project of the Child and Adolescent Health Measurement Initiative, the DRC is a national data resource providing easy access to children's health data on a variety of important topics, including the health and well-being of children and access to quality care.