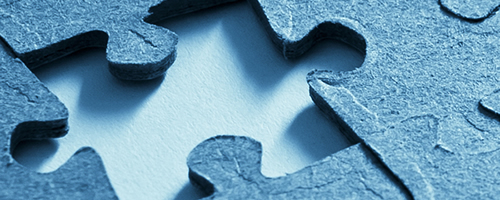 Bullying
Significance
The Title V Maternal and Child Health Services Block Grant to States Program guidance defines the significance of this goal as follows:
Bullying, particularly among school-age children, is a major public health problem. Current estimates suggest nearly 30% of American adolescents reported at least moderate bullying experiences as the bully, the victim, or both. Specifically, of a nationally representative sample of adolescents, 13% reported being a bully, 11% reported being a victim of bullying, and 6% reported being both a bully and a victim. Studies indicate bullying experiences are associated with a number of behavioral, emotional, and physical adjustment problems. Adolescents who bully others tend to exhibit other defiant and delinquent behaviors, have poor school performance, be more likely to drop-out of school, and are more likely to bring weapons to school. Victims of bullying tend to report feelings of depression, anxiety, low self-esteem, and isolation; poor school performance; suicidal ideation; and suicide attempts. Evidence further suggests that people who are the victims of bullying and who also perpetrate bullying (i.e., bully-victims) may exhibit the poorest functioning, in comparison with either victims or bullies. Emotional and behavioral problems experienced by victims, bullies, and bully-victims may continue into adulthood and produce long-term negative outcomes, including low self-esteem and self-worth, depression, antisocial behavior, vandalism, drug use and abuse, criminal behavior, gang membership, and suicidal ideation.
NPM 9 Tools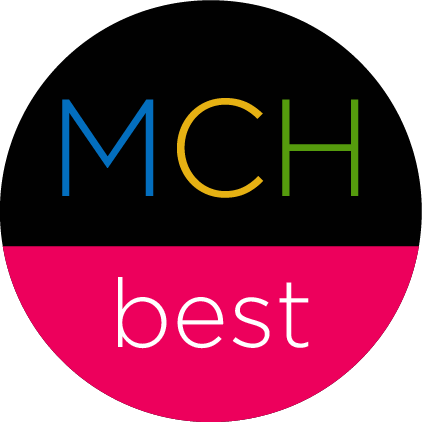 NEW! The MCH Evidence Center is pleased to share Phase 1 of the MCHbest database: the Bank of Evidence-linked Strategies and Tools.
The database aggregates sample evidence-based/informed strategies that can be used as-is or adapted to develop Evidence-based or informed Strategy Measures (ESMs) for each of the MCH National Performance Measures (NPMs). Use the database along with the ESM Development Guide to work through the entire ESM process.
NEW! Watch a short video (below) discussing state-of-the-art, evidence-based/informed strategies that can be used or adapted as ESMs. Experts in the field discuss approaches, the science, and specific ways that Title V agencies can implement and measure these approaches.
Strategy Video
Presented by Sue Limber, Clemson University
Introductory Resources
Summary of the Evidence
Evidence finds that anti-bullying interventions should be tailored to each target population and focus on subgroups at higher risk of being bullied. Additional trends emerged from the evidence that can serve as ideas to expand your ESM in the future.
Targeted interventions (i.e., those tailored to youth at risk for bullying) alone do not appear to be effective in reducing bullying.
Universal strategies: those implemented in classrooms (e.g., classroom instruction or class rules) and/or schools (e.g., school rules or teacher/staff training) appear to be somewhat effective.
Combining classroom and school level interventions appears to be more effective than implementing either alone.
Multi-tiered approaches may offer added benefits.
Peer-led programs such as peer mediation yield mixed results.
Zero-tolerance policies, group treatment for youth who bully, and short-term awareness raising
events are not recommended based on evidence.
Access the published evidence.
Evidence Analysis Reports
Promising Practices
Sample ESMs
Domain and National Performance Measure: Percent of adolescents, 12 through 17, who are bullied or who bully others
| Strategy [Source] | Evidence-based/-informed Strategy Measure (ESM) |
| --- | --- |
| Obtain data on the current bullying prevention efforts being implemented in schools [3,4] | Environmental landscape completed |
| Convene a taskforce comprised of community leaders (including parents) to coordinate efforts [4] | # of times met over past year |
| Offer technical assistance to front line professionals bullying prevention and response [3,4] | # of professionals who receive technical assistance |
| Facilitate dissemination and enforcement of relevant state laws and policies [4] | #/% of schools participating in monitoring system |
[3] Women's and Children's Health Policy Center, Johns Hopkins Bloomberg School of Public Health. Environmental Scans.
[4] Association of Maternal and Child Health Programs & Johns Hopkins Bloomberg School of Public Health. Taking Action with Evidence: Implementation Roadmap Webinars.
Source: Sample Strategies and Evidence-based/informed Strategy Measures (ESMs) (WCHPC). A list of sample strategies and ESMs for each of the 15 NPMs. Sources are provided at the end of the document. 
---
Related ESMs
Access ESMs being implemented by other states/jurisdictions that may serve as models for future work with NPM 9.
Assessing Prevention Capacity & Implementing Change: An Evidence-informed and Evidenced-based Bullying Prevention Capacity Assessment and Change Package. This document presents two tools: the Bullying Prevention Capacity Assessment and the Change Package. The assessment was created to help state health departments (SHDs) and others working to prevent bullying to assess where their efforts are in relation to best practices in bullying prevention and to help guide the implementation of effective bullying prevention activities and programs. The change package examines evidence-informed and evidence-based drivers that build organizational strength to effect change and strategies that support prevention efforts. An appendix presents a review of the evidence on bullying prevention.
Additional Learning
NPM 9 Transformation Tools (MCH Navigator and National MCH Workforce Development Center). Learning resources, implementation strategies, and links to the evidence base for the competencies needed to carry out NPM 9 activities.
Taking Action with Evidence Implementation Roadmap (Association of MCH Programs (AMCHP) and WCHPC). Archived webinars and additional learning and implementation resources.
Applying the Latest Research to Prevent Bullying: Empowering Schools to Change Behavior and Attitudes (National Institute of Justice). Topics included helping teachers respond to bullying in the classroom and giving students who see bullying tools to take action to address it. The webinar was held on December 3, 2019. Watch the recording and download the presentation slides.
Historical Resources from the MCH Digital Library (NCEMCH). This bibliography is automatically generated to pull resources from MCHLine, the MCH Library's online catalog of seminal resources, in support of NPM 9. Coming soon.
Additional Resources